Énergir provides an essential service and puts COVID-19 prevention and support measures in place
Tweets from Gas Metro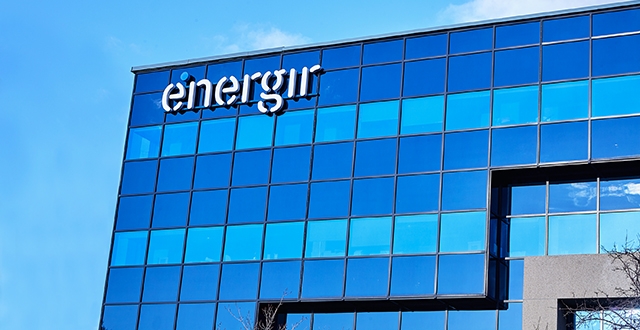 March 25, 2020 - Press releases
Montreal, March 25, 2020 – Énergir, LP (hereafter Énergir) is contributing to the collective effort to fight the spread of COVID 19 and, since March 12, has implemented prevention and support measures for its employees, customers and the public.

Since energy distribution is considered an essential service by the government, the current situation does not affect natural gas supplies or distribution.

To continue providing this essential service, Énergir began rolling out its continuity and succession plan a few days ago. This plan serves to maintain the reliability of Énergir's natural gas distribution activities and the safety of its gas network, while also guaranteeing the provision of services deemed critical in a context of reduced staffing.

Teams are available at all times to respond to emergencies related to gas network safety, a loss of natural gas supply or requests to resupply natural gas.

Support for customers
Énergir is aware that this situation has created its share of challenges for businesses and individuals. As a result, for both residential and business customers, collection procedures have been suspended until further notice and no service interruptions will be carried out. Accordingly, customers will not be charged any late payment fees.

For the time being, customers who are facing financial difficulties are encouraged to contact Énergir at [email protected] so it can assess their situation.

Preventive measures for employees, customers and the public
In addition to complying with instructions from government and health authorities, Énergir has put its own preventive measures in place, allowing employees whose duties permit it to work remotely, giving isolation instructions to those who have recently travelled, are showing symptoms or have been in contact with someone who has, and canceling all business travel and work related gatherings.

Énergir is also taking steps to ensure that employees who are in contact with customers or the public to meet critical needs take all necessary precautions to prevent transmission, including asking them to wear appropriate protective equipment when meeting customers and to comply with recommended hygiene measures.

Énergir's teams are closely monitoring the situation and developments in government authorities' instructions, and are adapting the measures in place to help the collective effort to stem the spread of COVID 19. The full list of prevention and support measures taken by Énergir can be found

on the company's website energir.com/COVID-19 .


About Energize
With more than $8 billion in assets, Énergir is a diversified energy company whose mission is to meet the energy needs of its 525,000 customers and the communities it serves in an increasingly sustainable way. In Quebec, it is the leading natural gas distribution company and also produces, through its subsidiaries, electricity from wind power. In the United States, through its subsidiaries, the company operates in nearly fifteen states, where it produces electricity from hydraulic, wind and solar sources, in addition to being the leading electricity distributor and the sole natural gas distributor in Vermont. Énergir values ​​energy efficiency and invests both resources and efforts in innovative energy projects such as renewable natural gas and liquefied and compressed natural gas. Through its subsidiaries, it also provides a variety of energy services. Énergir hopes to become the partner of choice for those striving toward a better energy future. 
For more information:
Catherine Houde
1-866-598-3449