Network of public natural gas service stations
The public fueling network offers compressed natural gas CNG and liquified natural gas LNG. It enables carriers to easily obtain a cleaner fuel, thus helping achieve one of Québec's major objectives in the fight against climate change: to reduce greenhouse gas emissions in the industrial and transportation sector by 2020. As the Blue Road continues its development, new stations will be added over the next few years. Consult the map below to find all the stations available.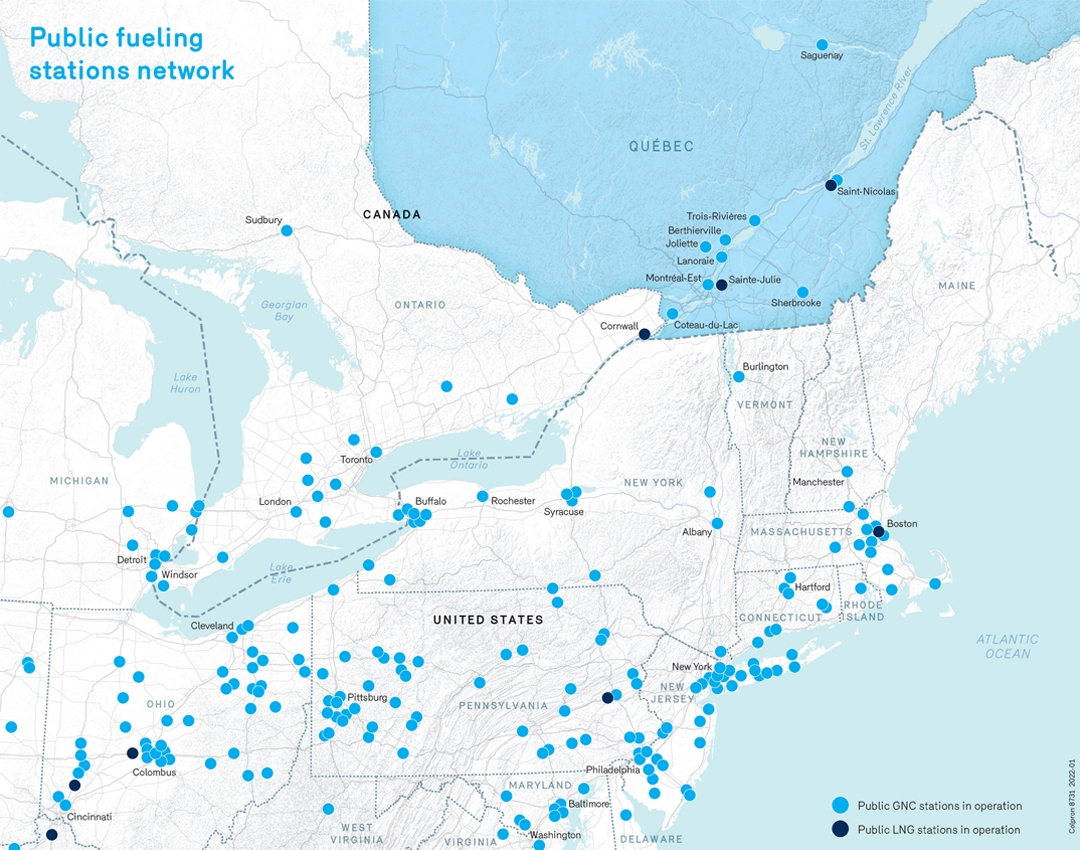 Type of fuel
Station
Address

EBI
61, rue Notre-Dame
Berthierville

EBI
9000, avenue Marien
Montréal

EBI
1290, chemin des Prairies
Joliette

EBI
4900, rue Raymond-Bellemare
Trois-Rivières

EBI
1250, chemin Craig
Saint-Nicolas

GAIN Carburant Propre
4, rue du Transport
Côteau-du-Lac
Type of fuel
Station
Address

GAIN Carburant Propre
10, rue du Parc Industriel
Lanoraie

Sani-Estrie
405, Rodolphe-Racine
Sherbrooke

Gaz Métro
Solutions Transport
1275, des Carrières
Saint-Nicolas

Énergie Tergasa
2205, rue de la Fonderie
Chicoutimi

Gaz Métro
Solutions Transport
2550, Industrial Drive
Cornwall, ON

CNG

LNG
Interested in natural gas?
Contact your sales representative now.