An economic advantage for municipalities
Plan your energy budget and avoid nasty surprises. Natural gas appliances ensure that your municipality operates in a reliable, economical and efficient manner when it comes to heating buildings and supplying fuel to the vehicle fleet.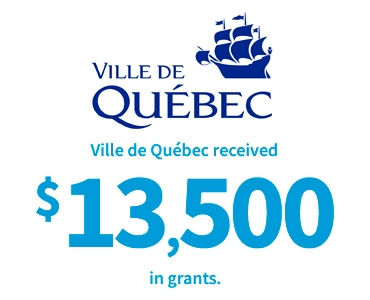 Save up to 30% of costs
Each year, some 900 businesses take advantage of Gaz Métro's purchase and installation rebate, which can account for up to 30% of your costs. This rebate is based on expected usage and the type of unit installed and may be combined with other grants. Contact us to see whether you qualify and, if so, to calculate your total grant.*
Énergir sales representative will advise you on the optimal technology and installations.
* Offer subject to change without prior notice. Certain conditions apply. The amount of financial incentive is determined according to the expected consumption of natural gas, the type of equipment to be installed and the total investment. Signing of a 5 year natural gas contract is required. Eligibility criteria are foreseen in the texts of the Rebate Consumption Program approved by the Régie de l'énergie and a copy can be transmitted on request.