About LNG
When cooled to -160°C, natural gas changes from a gas to a liquid. In liquid form, it takes up 600 times less space than in its gaseous state. In the same space, it is therefore possible to store 600 times more energy with LNG than with natural gas in a gaseous state—a definite advantage in terms of transportation and storage.
Supply dynamics vcb
Liquefied natural gas comes from Énergir's liquefaction, storage and regasification (LSR) plant in Montreal East, in operation for 45 years. With three loading docks, the plant can produce more than 10 billion cubic feet of LNG per year and store up to 2 Bcf in its two cryogenic tanks, after the natural gas liquefaction. The loading docks fill tanker trucks, which supply refueling stations or service customers directly. LNG can then be distributed to customers within a radius of over 1,5000 km from the LSR plant.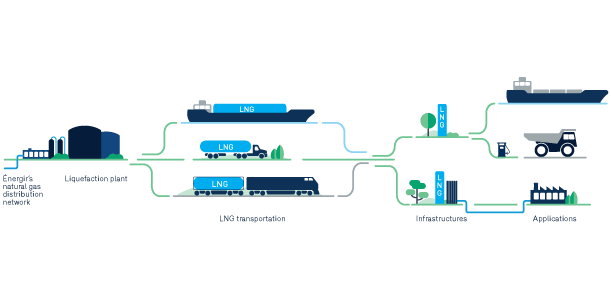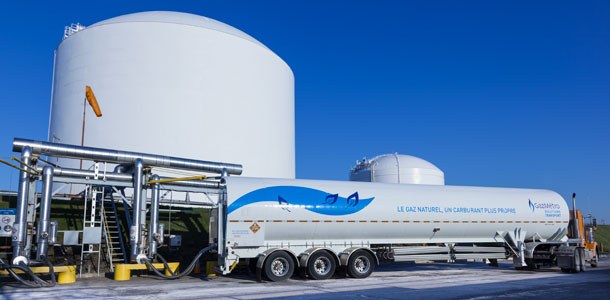 LNG, an efficient solution for reducing greenhouse gas
LNG, an efficient solution for reducing greenhouse gas LNG can also improve a company's environmental footprint because it generates considerably less GHG and air pollutants than oil products. Transportation and industry are the largest emitters of GHG in Quebec. Converting to natural gas in these sectors would reduce GHG emissions by up to 25% compared to diesel, and by up to 32% compared to oil, and allow for substantial potential savings based on each customer's profile.

Sectors using LNG
The energy needs of a number of sectors can now be met with LNG: heavy transportation, maritime transport and industrial and mining facilities located in remote areas not served by the gas network.
Blog articles on natural gas in transportation
Natural gas is gaining popularity in Quebec as the choice for fuel. Stay abreast of the latest developments in this market through articles published on our blog.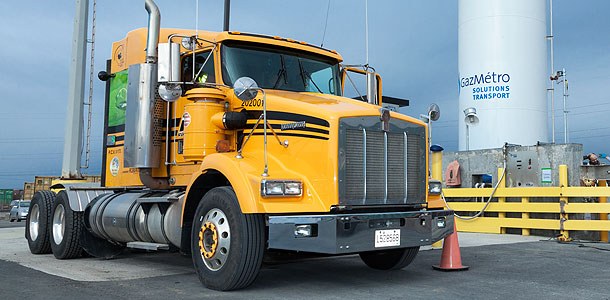 Natural gas takes to the road
Is natural gas about to dethrone diesel to become the road transport fuel of the 21st century? That prediction may seem bold, but the more and more rapid adoption...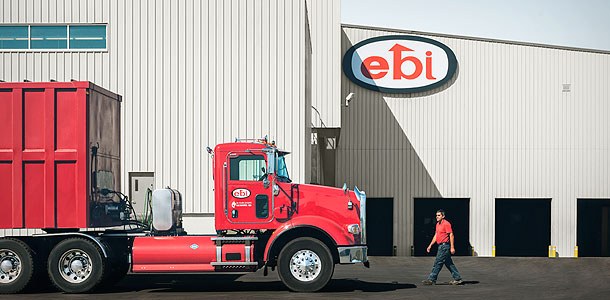 Natural gas and transportation – it's just a start!
Barely five years ago, trucks running on natural gas were still quite rare. And now they are increasing in number on Quebec's highways. More economical and...
Other forms of natural gas
There are several forms of natural gas, allowing citizens to consume better and less. Renewable to give our waste a second life, compressed or liquefied to replace diesel as a fuel, natural gas is an energy that meets a variety of needs.
Energir, more than natural gas!
We believe diversity is key to the future of energy. This is why Énergir is involved in developing solar and wind power and hydroelectricity.