Customer Area

The Customer Space, an efficient way to manage your accounts and all of your bills.

Reduce your energy costs
Energy is a big part of your operating costs, and it is important to keep it under control. Reducing your energy bill means more money for your business. The price of natural gas is cheaper than oil. These savings could mean a chance to reinvest in your business to increase your productivity.

Chart comparing annual energy costs1 equivalent to 10,000 m3 (100% processes).
"In our business, costs are the key to staying competitive, Reducing our heating bill is essential because it gives us the financial margin to be more aggressive in the market."
Grants for your businesses

Énergir offers grants to businesses that would like to reduce their energy consumption and more.
There are several types of grants*:
Programs to support businesses in developing energy efficiency measures


Grants for a new efficient construction

Grants for energy-efficient renovations (replacing windows, insulating, sealing, etc.)

Grants for feasibility studies for energy-efficient project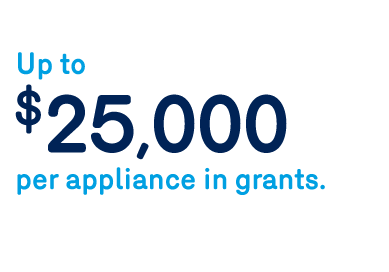 Energy efficiency
Benefit from grants


In addition to seeing your monthly energy costs decrease, Énergir can provide you with several grants to help you choose energy efficient solutions for your business..

A safe and reliable network

Énergir's distribution network is among the most modern in North America and is maintained by a team of experts who monitor the system 24 hours a day, 365 days per year. Moreover, the design and construction of Énergir's network meet the most stringent standards of the Canadian gas industry.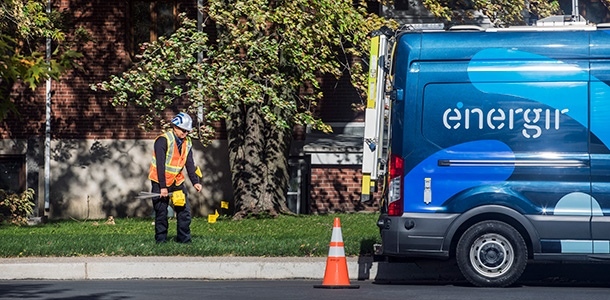 Grants available for your business


Do you use fuel oil for your business?
Take advantage of Énergir grants to convert your building to natural gas.


Terms

1. According to the prices in effect from July 1, 2021 to August 31, 2022. Based on Énergir rates approved by the Régie de l'énergie; takes into account base electric consumption and rack price of oil with 2% sulfur including, in particular, transport, distribution and CATS.