Energy efficiency program - Energy audit and implementation
Energy management system grant
Implementing a management system allows an organization to continuously improve its energy performance through long-term energy and cost savings. This process is based on behavioral and operational changes at every level of an organization.
Benefits
This comprehensive process allows for significant energy savings while raising awareness at all levels of an organization about the importance of energy management. It transforms an organization's very culture and minimizes energy waste.


Up to $350,000 in grants
To help you set up an energy management system (EMS), we provide technical and financial support throughout the process, offering grants of up to $350,000. This financial assistance is spread over several key phases of the EMS implementation.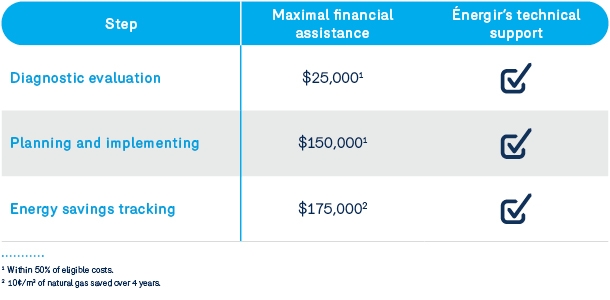 Do you want to get more information about the grant?
Our team of experts will inform you.