Our values
Collaboration, proximity, innovation

Because energy is at the heart of society, we collaborate with players from all sectors.
Because communities understand their own needs better than anyone, we pride ourselves on customer proximity.
Because customers' needs change in relation to their challenges, innovation plays an important role in all that we do.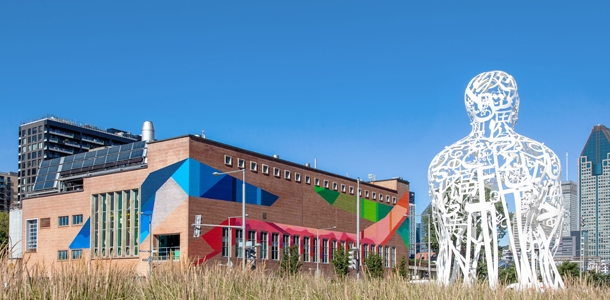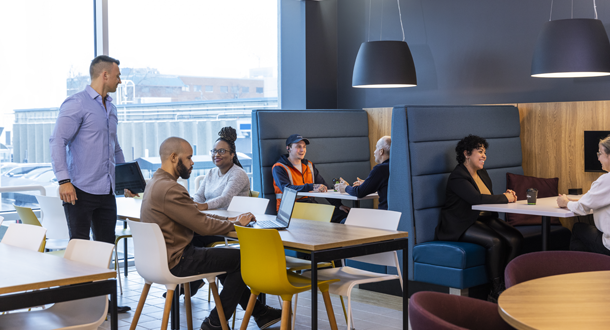 Building an inclusive workplace
Énergir fosters a caring and inclusive workplace.

Diversity is not a new issue for us. For the past 20 years, we've worked hard to integrate more women into our non-traditional trades. Today, more than 20% of our gas maintenance crew members are women; 32 years ago, we had just one woman on the team.

Our horizons are much broader now. Equity, Diversity and Inclusion is a key component of our ESG policy and business plan. Our executives are leading the charge, and we have made EDI a priority. And if we want to move towards a more inclusive culture, we must give ourselves the means to succeed.

To that end, we have developed a roadmap that will guide and prioritize our actions. Because we believe strongly in the strength of diverse and inclusive teams.
Tight-knit teams
At Énergir, we think about human energy differently. We focus on the well-being of our employees, stimulating challenges and solidarity. We work together. We exchange ideas, question our perceptions, listen to diverse perspectives and draw on complementary expertise.

Our employees are a close-knit, engaged and active community at the heart of change. Our multidisciplinary teams and projects alike rely on cross-sectional collaboration.

Working at Énergir means giving your best and being part of exciting projects at a company that's focused on engagement. In short, we love our jobs!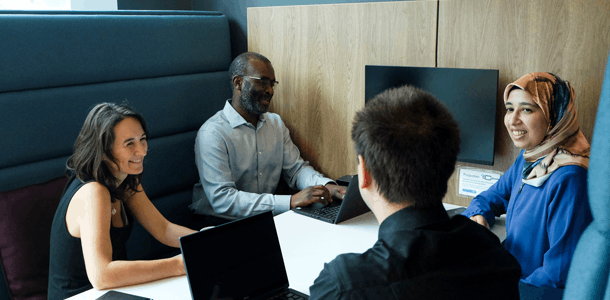 A culture of innovation
At Énergir, we rely on our employees' ideas to help us progress. We encourage initiatives, rethink our methods to improve efficiency, and adopt the best practices and technologies on the market. Because challenging the status quo is what allows us to dive deep and come up with the best solutions together, improve, and move things forward!
Human energy for the greater good
At Énergir, we get involved in the community and encourage our employees to do the same. We give back across Quebec through our work sites and in the neighbourhoods around our head office. We support employee involvement in organizations that are important to them. We share our expertise in the energy industry with our partners and with the next generation. All while ensuring that our actions have a ripple effect and contribute to caring ecosystems. Énergir has been recognized by Corporate Knights as one of Canada's 50 Best Corporate Citizens since 2018

Bring your energy to ours!
View our postings


To submit your application, you must use Chrome, Firefox, Edge or Safari. The system does not work on Explorer.