Project to connect WM's RNG production complex in Sainte-Sophie to the existing gas network
WM, the largest waste management company in North America, and Énergir are announcing their collaboration to carry out the largest renewable natural gas (RNG) production project to date in Quebec.
WM will recover all the biogas generated at its Sainte-Sophie engineered landfill sector (ELS) and produce energy from a biomethanation plant that will be built on its property. Biogas extracted from these two facilities will be purified and injected into Énergir's gas network.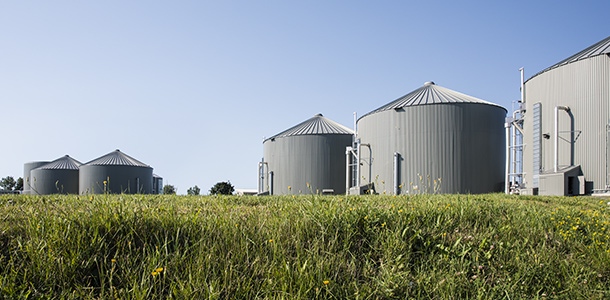 The project at a glance
Ultimately, the projects will inject up to 80 million cubic meters of RNG into Énergir's network. RNG from WM's Sainte-Sophie facility will thus contribute significantly (more than 20%) to meeting the government's and Énergir's target of distributing 5% of RNG in the gas network by 2025. The WM and Énergir projects could also significantly reduce Québec's GHG emissions by nearly 140,000 tonnes of CO2 equivalent.

The projects involve the construction of a plant to process the biogas from the ELS and a biomethanizer to refine it into RNG, an approximately 11 km ultra-high pressure pipeline and an injection station to connect the WM facilities to the existing gas network.

Corridor under study for the project route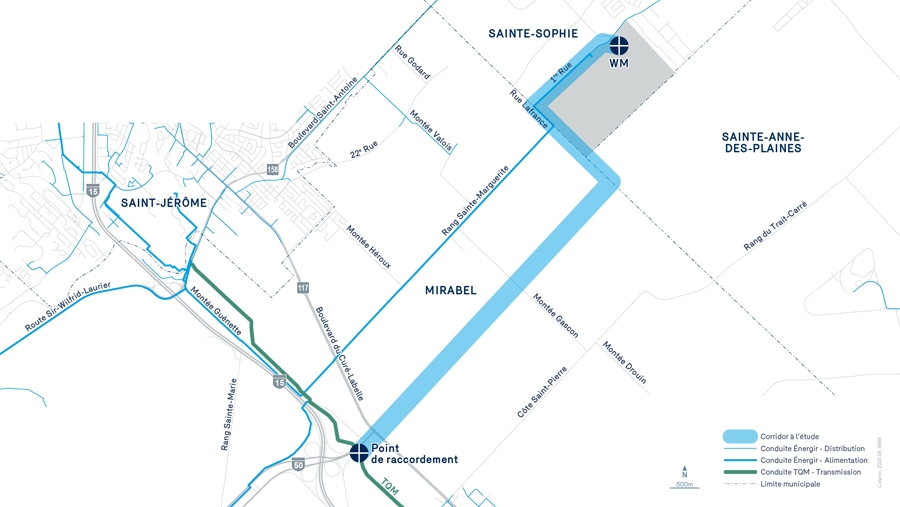 Required infrastructure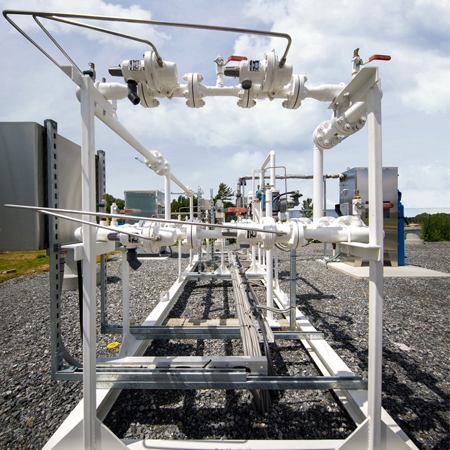 RNG injection station
Will be used to inject RNG produced by WM into the existing gas network
Will be located on the WM site in Sainte-Sophie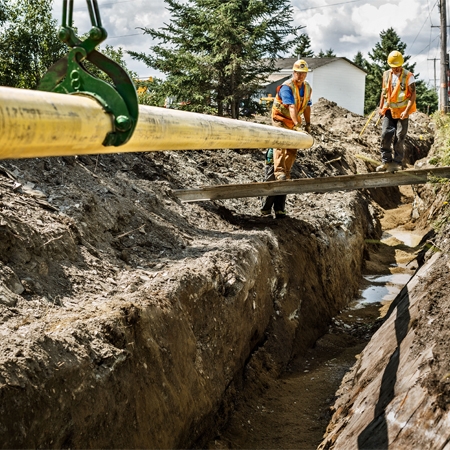 Transmission line
Distance: Approximately 11 km
Pressure: High pressure (approximately 7,000 kPa)
Diameter: 6 inches
Materials: Steel
Installed in a dedicated easement
Preliminary schedule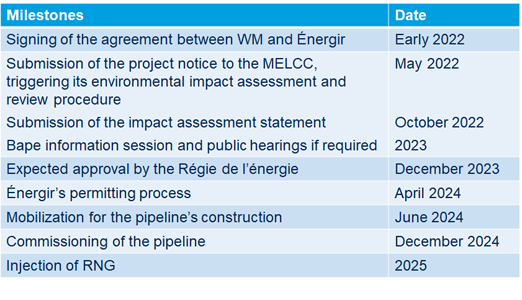 Environmental impact assessment and review procedure
Due to the construction of a transmission line to transport RNG produced by WM to the existing gas network, the project is subject to an environmental impact assessment and review procedure by the Ministère de l'Environnement de la Lutte contre les changements climatiques.
Renewable natural gas

Learn more about renewable natural gas, a cornerstone of our commitment to decarbonizing our gas network and reducing Quebec's GHG emissions.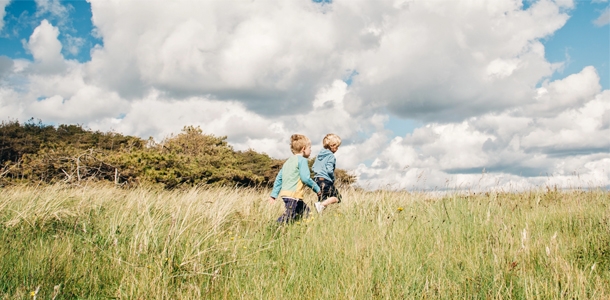 Contact us for any questions or comments
Énergir is committed to keeping the public and anyone affected by the project informed. Send you questions and comments to us at any time, and we will get back to you quickly.