Keep from benefiting from a high-performance and economical energy source
With natural gas, you benefit from a high-performance, safe and economical energy source, which might help you save money and invest in the improvements of your buildings.
Here are a few grants you may qualify for!
This table is for illustrative purposes only.* Contact us to find out more about grants available for replacing your heating appliances or any other equipment.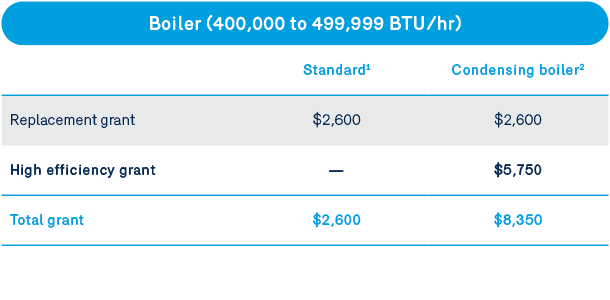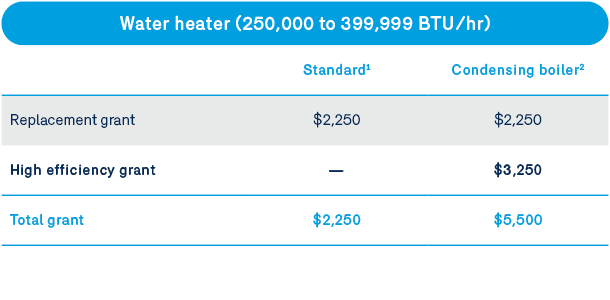 Now's the time to take advantage of our grants!
Reduce your consumption with energy efficiency projects
Energy audit and implementation
Recommissioning
Did you know that Énergir offers a grant to encourage the process of recommissioning existing mechanical systems in buildings in order to reduce your energy consumption? By realizing this process, you will reduce your annual energy consumption by 10 % to 15 %, while you will reduce your greenhouse gas emissions.

Get up to $100,000 in grant.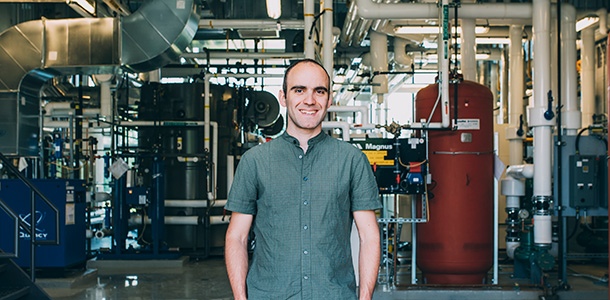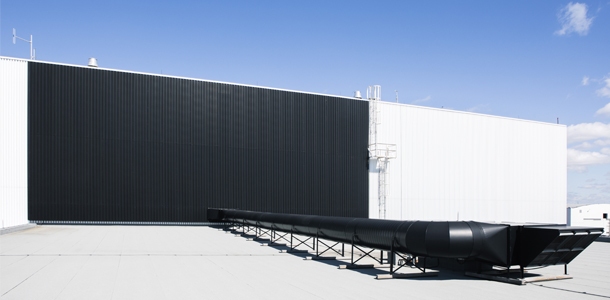 Renewable energy
Solar preheating
The grant provided by Énergir for the solar air or water preheating program can reach up to $200,000. Énergir will pay $2 per cubic metre of natural gas saved toward the purchase and installation of a solar collector connected to a natural gas equipment.
Profitez d'un rabais exclusif
Notre équipe d'experts prendra votre dossier en main et vous indiquera les subventions auxquelles vous avez droit - tout cela sans aucun frais.