Energy efficiency program - Efficient construction and renovation
Construction
The grant is aimed at encouraging the construction of energy efficient buildings that will reduce their operating expenses and increase their resale value. Buildings must have an improvement of 5% above the reference of the NECB 2015-Qc. By constructing an energy efficient building, you will reduce your energy consumption and by extension, the related costs.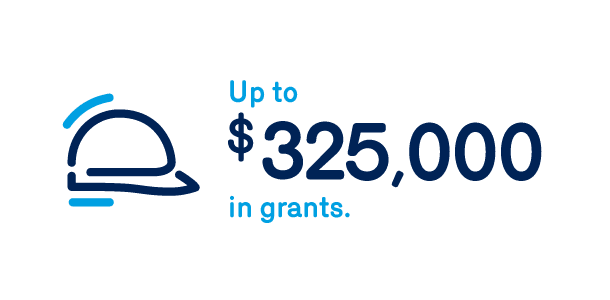 Get up to $5/m3 of natural gas saved
Énergir will grant financial assistance of $5 per cubic metre of natural gas saved, up to a maximum of $325,000, for the construction of a new efficient building. In addition, Énergir covers 75% of energy simulation fees and up to $15,000 of the cost of an energy simulation for your new building.*
New efficient construction grant
City of Québec
Heating large spaces can often involve a great deal of energy loss. When building the Parc Chauveau indoor soccer complex, the goal was clear—ensure efficient heating and ventilation, excellent air quality, and especially a comfortable environment for the players, without overheating them.

Read the full case study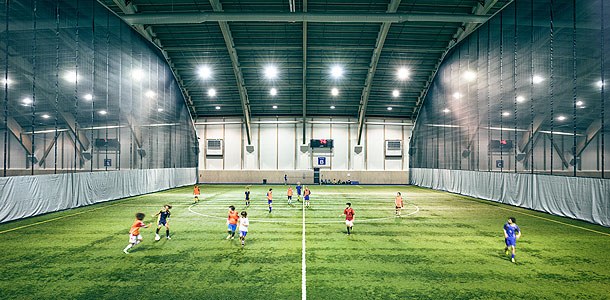 How to get the grant?
1- To learn the program's implementation steps and eligibility criterias, consult the Participant's Guide.

Requests submited between July 15, 2019 and December 1, 2021
Participant's Guide
Requests submited before July 15, 2019
Participant's Guide
Looking for a grant?
An Énergir expert will guide you through the simple process and help find the grants for which you are eligible
Terms
* Conditions apply. Requests for financial assistance for a new construction project must be submitted to Énergir before the work begins and accompanied by the EXPRESSION OF INTEREST (FORM 1). For all of the eligibility criteria for this program, see the participant's guide. Program subject to change without notice.