Save money today while choosing long-term reliability
Natural gas is more economical than fuel oil or electricity. Whether in stand-alone or combination form, natural gas appliances will produce as much hot water as your business requires to respond quickly to the demands of your building – all this while lowering your energy bill.
Chart comparing annual energy costs1 equivalent to 3,687 m3 (100% processes).
When we build, we demand natural gas be connected to the building . When it comes to heating and hot water, nothing can beat its performance and profitability. Clients get a better level of comfort, and we are more than happy with the lower energy costs
Natural gas hot water appliances
From retail businesses to warehouses, from health establishments to office buildings, there is a wide range of appliances available. See the list of the most common equipment and discover grants that are associated with it.
Case study
Several businesses have decided to choose natural gas as an energy source to reduce their energy costs and reinvest the money saved to improve their competitiveness.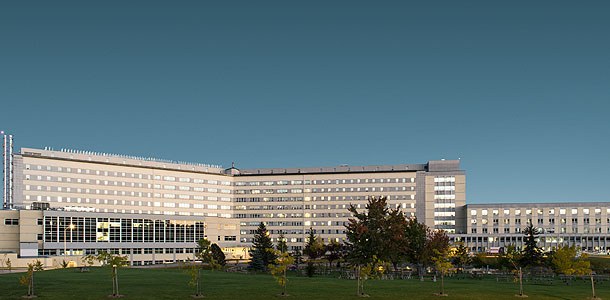 Centre hospitalier universitaire de Sherbrooke
The Fleurimont Hospital, now part of CHUS, was built in the 1960s and converted to natural gas in the 80s. At the time, the goal of the conversion was simply to save money and reduce pollution. The hospital centre, aided by invaluable subsidies, naturally turned towards natural gas.
Grants available for natural gas water heater
Take advantage of Énergir grants to convert your buildings to natural gas.