Reduce your energy costs
If you have to install a generator, it's best to choose natural gas. Natural gas is a more competitive energy than diesel and will minimize your operating costs.
Reduce your GHG emissions
Using a natural gas generator can reduce GHG emissions by up to 25% compared to diesel generators. This is a significant advantage that, along with the removal of diesel tanks at your site, reduces the risk of spills.
Benefits of a natural gas generator
Ideal for replacing diesel generators, natural gas generators offer a number of benefits, such as the fact they don't have a tank, they help cut down on energy bills and they help reduce greenhouse gas emissions. Over 1,000 customers have already opted for this solution in Québec.
Simplify your supply management activities
The supply of natural gas generators is continuous thanks to the connection to Énergir's gas network. No more concerns about filling up the diesel tank or having it inspected.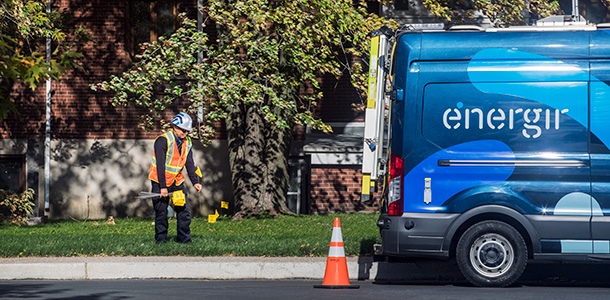 A safe and reliable network
Énergir's distribution network is among the most modern in North America and is maintained by a team of experts who monitor the system 24 hours a day, 365 days per year. Moreover, the design and construction of Énergir's network meet the most stringent standards of the Canadian gas industry.
Like what you see?
A Énergir expert will make sure that it is the right equipment for your needs and will explain how to proceed to have it installed.