Benefits of a natural gas steam boiler
A steam boiler can heat a large building as easily as it can produce the steam that powers your industrial processes - at high or low pressure. The natural gas steam boiler allows you, among other things, to power your systems and processes. It is more powerful than an oil-fired boiler, which means improved productivity.
Chart comparing annual energy costs3 equivalent to 1,124,228 m3 (100% process) which represents energy consumption for a big industry.
Reduce your energy costs
Cheaper than fuel-oil - Lower your energy bill by installing a natural gas steam boiler. Not only is natural gas more powerful than fuel-oil, it also costs less.

Consume less, spend less - With energy efficiency as high as 95%, a condensing boiler can generate substantial savings while improving performance! It's the ideal solution when energy efficiency is a must, as in LEEDS projects, for example.
Choose performance
Benefit from the performance of the natural gas steam boiler, which produces large volumes of steam faster. Said steam is drier than that of an electric steam boiler. In addition, a natural gas steam boiler produces less greenhouse emissions than an oil-fired steam boiler.
Choose the reliability of Énergir's network
By opting for natural gas, you are choosing Énergir's reliable and secure distribution network! One of the most modern in North America, it meets the Canadian gas industry's strictest standards and is monitored day and night, 365 days a year.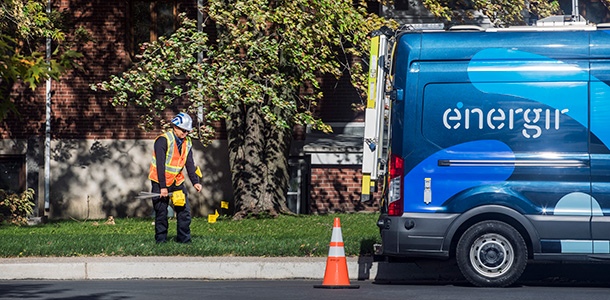 Like what you see?
A Énergir expert will make sure that it is the right equipment for your needs and will explain how to proceed to have it installed.