Benefits from a variable speed hood
Primarily used in commercial kitchens and restaurants, the variable speed hood extracts air automatically when it detects grease and steam from cooking. Its control system modulates both the air exhaust and the air intake flows from the fresh air supply unit, reducing energy losses caused by the continuous operation of the supply unit. More effective than a standard hood, the variable speed hood is ideal for improving your kitchen's energy performance.

Consume less, spend less
Save money and energy right away! The variable speed hood enables air extraction to be modulated, resulting in a reduction of up to 50% in the energy used to heat fresh air, saving you money on your energy bill.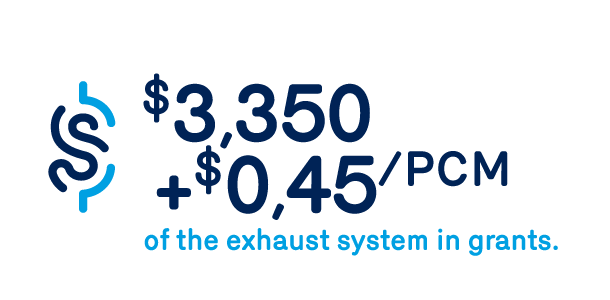 Benefit from Énergir grants
Multiply your savings! In addition to seeing your monthly energy costs decrease, you can take advantage of Énergir grants and rebates. One more reason to switch to blue


Choose performance
Increase efficiency by providing greater comfort to employees in your kitchen and customers in your restaurant. A variable speed hood spares your kitchen from sending too much hot air outdoors and reduces the amount of fresh air to be heated.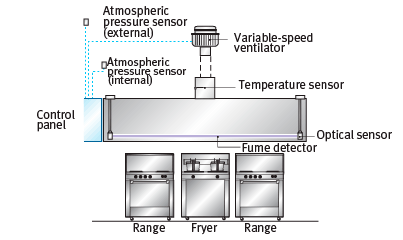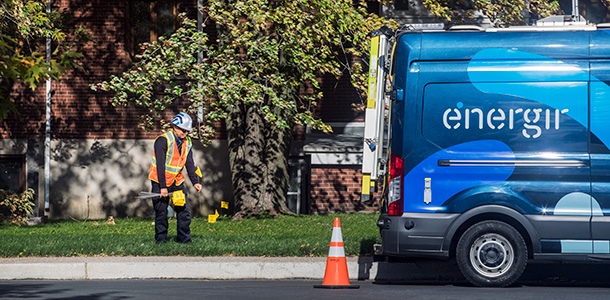 Choose the reliability of Énergir's network
By opting for natural gas, you are choosing Énergir's reliable and secure distribution network! One of the most modern in North America, it meets the Canadian gas industry's strictest standards and is monitored day and night, 365 days a year.
Like what you see?
A Énergir expert will make sure that it is the right equipment for your needs and will explain how to proceed to have it installed.
* Excepting new buildings not covered by Division B, part 8, of the National Energy Code for Buildings – Canada 2015 – integrating amendments from Qubec (NECB 2015-Qc) Exceptional cases must be submitted in advance to Énergir for approval.