Énergir proposal for supplying the Côte-Nord region with LNG qualifications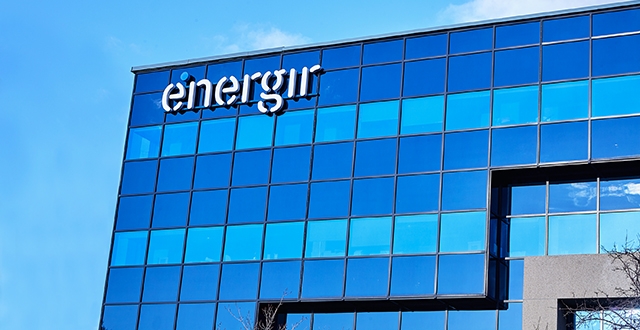 May 30, 2019 - Press releases
Montreal, May 30, 2019 – Énergir is delighted that its proposal for supplying the Côte-Nord region with liquefied natural gas (LNG) is among those retained by the Quebec government. The proposal was submitted last year in response to a call for proposals issued by the Ministry of Energy and Natural Resources and the Société du Plan Nord, the results of which were unveiled this morning by Jonatan Julien, Minister of Energy and Natural Resources and Minister Responsible for the North Shore Region.

The service solution proposed by Énergir consists of delivering cryogenic iso containers by ship from Énergir's liquefaction plant in Montreal East to various Côte-Nord ports. This concept has been tried and tested elsewhere in the world and would drive economic development throughout the region, beyond the objectives sought by the call for proposals.

The North Shore is the only industrial-port area in Quebec that remains dependent on petroleum products for thermal uses. Switching to natural gas is something the community has wanted for a long time; this solution is readily available and will have a substantial and immediate impact on GHG emissions, in addition to improving air quality. This competitive alternative will also help maintain the region's industrial activity and the jobs associated with it.

"Énergir has been proposing solutions for providing the Côte-Nord with natural gas service for many years. We are confident that iso container service is a choice solution, as it is economical, flexible, effective and safe," states Martin Imbleau, Énergir's Senior VicePresident of Development, Communities, Corporate Affairs and Operational Safety.

Énergir also applauds the financial measures for the construction of storage and regasification infrastructure, as well as the measures to support the conversion of the region's large industrial consumers to a competitive, cleaner energy.

Énergir plans to keep working with major industrial customers and the North Shore community to roll out this competitive energy solution and enable the entire region to be a part of Québec's energy transition.

About Energize
With more than $7 billion in assets, Énergir is a diversified energy company whose mission is to find increasingly sustainable ways to meet the energy needs of its 520,000 customers and the communities it serves. In Quebec, it is the leading natural gas distribution company and also produces, through its subsidiaries, electricity from wind power. Through its subsidiaries in the United States, the company operates in 15 states where it produces electricity from hydraulic, wind and solar sources, while serving as the leading electricity distributor and the sole natural gas distributor in Vermont. Énergir values ​​energy efficiency and invests both resources and efforts in innovative energy projects such as renewable natural gas and liquefied and compressed natural gas. Through its subsidiaries, it also provides a variety of energy services. 
For more information:
Catherine Houde
Communications and Public affairs
Tel.: 514 598-3449