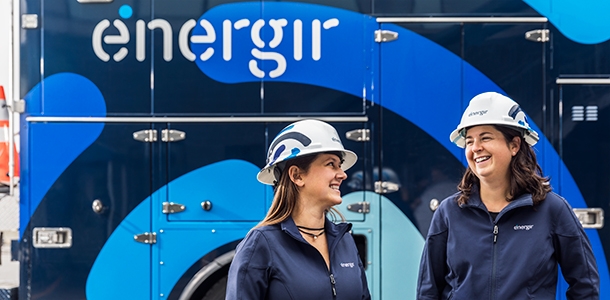 At Energir
I make a difference
Working for a company with 1,500 employees, where every action matters and every person creates added value. Working for us means benefiting from:

the reputation of a large company,
the size of a medium company,
and the heart of a small company.
At Energir
I put in on it
Being leading contributors and company ambassadors—these are more than just buzz words for us! There are many opportunities to contribute: company events, projects, committees, meetings, workshops, consultations, information, reflection and visibility activities: employees are called upon and enthusiastic!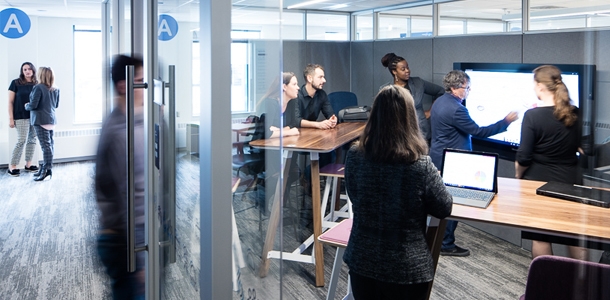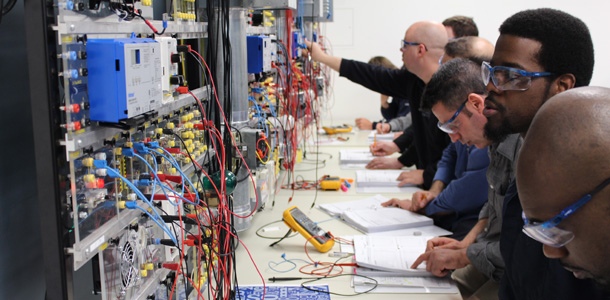 At Energir
I develop myself
We are committed to the development and training of our employees. Whether at the technical or corporate level, we offer many types of training and services to employees and stakeholders. Having up-to-the-minute information, acquiring and maintaining knowledge and skills specific to our sectors of activity: these are essentials for us!

Discover the School of Gas Technology
Learn about the Énergir world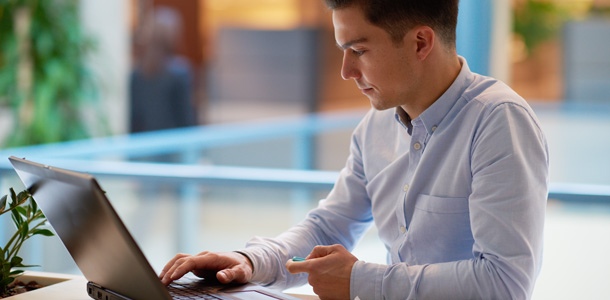 Senior Advisor, Sustainability & Climate Change
Philippe Lanthier
"Given the number of stimulating projects we are offered, there's never a dull moment. What I enjoy most at Énergir is working and collaborating with dynamic people who believe deeply in the need to improve on the sustainable development front. It makes my work much more enjoyable!"
Project technician
Stephanie Piette
"There has never been a single morning when I said to myself: 'I don't want to go to work today.' I love my job. I invest a lot of energy into making the most accurate sketches possible for contractors and municipalities. Every case is different."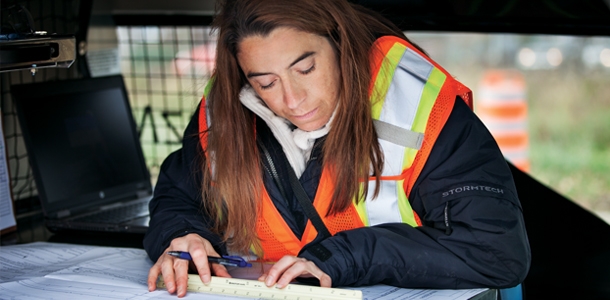 Project Manager
Nathalie Ragi
"I've been making my way in the world of work for more than 25 years as an operator and volunteer firefighter at a chemical plant, a design engineer, an operations engineer, a reliability engineer, a businesswoman (I owned a delicatessen for 2 years) and now as a major project manager at Énergir, a local company. I couldn't have found a better place to build on my achievements and continue to grow and surpass myself as an engineer and a woman manager by contributing to the many stimulating , innovative, large scale projects that, most importantly, are focused on a better future for our children."
Senior Advisor, Business Intelligence and Information Management Team Lead
Orchidée Vaussard
"In 2018, I had the opportunity to join Énergir, which allowed me to get my first experience of BI and collaboration tools. I was entrusted with leading new initiatives, thinking outside the box, and innovating! I discovered a company that really cares about its employees' well-being, and where everything is done to create a calm work environment. As a manager, this is invaluable because it lets us build strong teams and have fun working together!"
Bring your energy to ours!

To submit your application, you must use Chrome, Firefox, Edge or Safari. The system does not work on Explorer.