The solution

Natural gas rooftop units warm air efficiently. A condensing boiler, combined with radiators warms the perimeters. A condensing water heater efficiently produces hot water.
---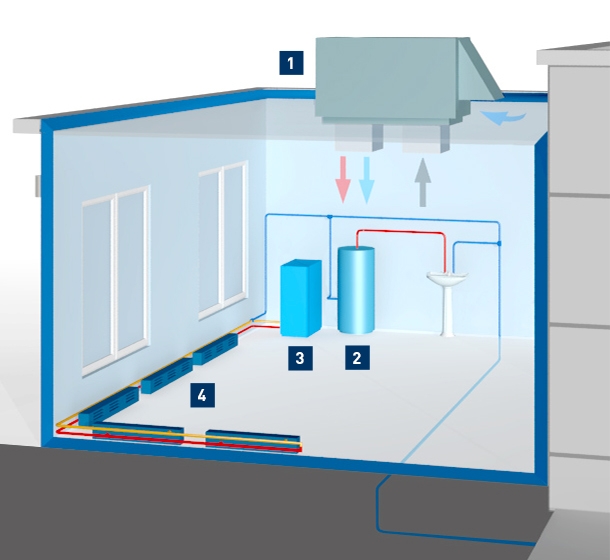 Optimal solution set-up


1- Roof top unit

Decentralized ventilation system

Efficient heating of open air central zones

Modulating options



2- Condensing water heater

3- Condensing boiler

4- Radiator
Many benefits for you and your customers
For you

Recognized technology

Easy to install

High-efficiency equipment
For your customers

Heats quickly

Financial grants

Increased comfort
Grants available
Énergir offers substantial grants to smoothly integrate natural gas into your project. Financial assistance is available from energy-efficiency programs and the consumption rebate program. Your sales representative will help you determine the amount to which you are entitled.

Other options are also possible
Equipment rental
Gaz Métro Plus, a subsidiary of Énergir, has a great equipment rental program for your construction projects.