Towards carbon neutrality for buildings Énergir commits to 100% renewable new connections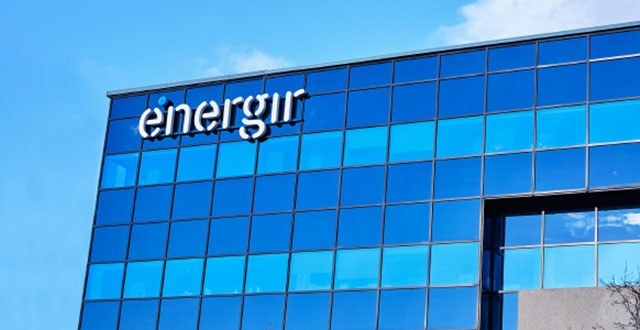 Montreal, April 4, 2023 – Énergir is strongly determined to reducing GHG emissions in the building sector and committed to ensuring that any new connection to its grid uses 100% renewable energy. This initiative will target new residential, commercial and institutional customers interested in connecting for the first time.
This commitment is another step towards decarbonizing Énergir's grid and the energy footprint of its customers. Énergir's goal is to achieve carbon neutrality in the buildings it serves by 2040 and in the energy it distributes by 2050.
Énergir will start the process with Régie de l'énergie in the coming weeks to secure approval for this new initiative as part of its 2023–2024 rate case.
"We already have a number of energy solutions in place to support our customers' transition to renewable energy and significantly reduce fossil fuel consumption in buildings. This initiative was necessary to slow the growth of new fossil gas connections in the building sector. We are confident that our strategy is the right one, both for decarbonization in Quebec and to stimulate solutions such as dual energy and renewable natural gas. It shows how seriously Énergir is committed to meeting GHG reduction targets in the building sector and our role in the energy transition," said Stéphanie Trudeau, Executive Vice-President, Quebec at Énergir.
Goal: Reduce fossil natural gas volume
As stated in its Vision 2030, Énergir views its natural gas network as mature. It plans to significantly reduce the volume of fossil natural gas and make the residual volume it distributes progressively renewable. To this end, it will step up its energy efficiency efforts, increase distributed renewable natural gas (RNG) and achieve strong complementarity with Hydro-Québec's grid. Énergir also plans to diversify its operations by taking part in the development of energy loops and RNG production.
The use of 100% renewable energy for any new residential, commercial and institutional customers wishing to connect for the first time was the logical next step in accelerating Énergir's decarbonization, while rapidly reducing the volume of fossil natural gas in the building sector. Customers will be able to opt for dual energy-RNG mode (70% electricity and 30% RNG) or 100% RNG, two accessible solutions at a competitive price.
April 5: Launch of Énergir's new advertising campaign
Énergir's commitment to 100% renewable new connections is in line with its new We're all part of the equation for a sustainable future advertising campaign. The campaign, to be launched on April 5, is a call to action and everyone's cooperation in being part of the equation. There is no single solution to decarbonization—we need to work together and leverage multiple solutions to ensure a successful energy transition.
About Énergir, L.P.
With more than $9 billion in assets, Énergir, L.P. is a diversified energy business whose mission is to find increasingly sustainable ways to meet the energy needs of approximately 535,000 customers and the communities it serves. It is the largest natural gas distribution company in Québec, where, through its joint ventures, it also generates electricity from wind power. Through its subsidiaries and other investments, Énergir, L.P. has a presence in the United States, where it generates electricity from hydraulic, wind and solar sources; it is also the largest electricity distributor and the sole natural gas distributor in the State of Vermont. Énergir, L.P. values energy efficiency and invests its resources and continues its efforts in innovative energy projects, such as renewable natural gas and liquefied and compressed natural gas. Through its subsidiaries, it also offers a variety of energy services. Énergir, L.P. strives to become the partner of choice for those seeking a better energy future.
Medias :
Phone : 514 598-3449