Offer to privatize Valener - Énergir's reaction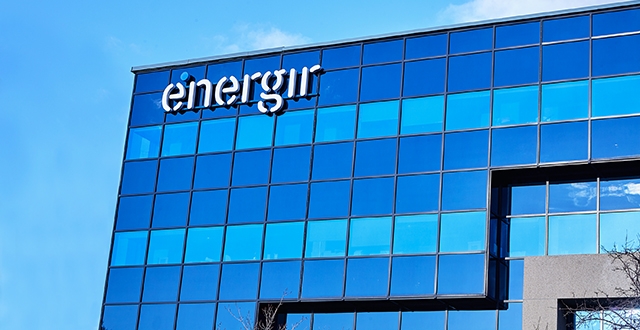 March 27, 2019 - Press releases
Montréal, March 27, 2019 – Énergir, L.P. ("Énergir") took note of the fact that Valener Inc. ("Valener") has entered into a definitive arrangement agreement with Noverco Inc. ("Noverco") contemplating the indirect acquisition, by Noverco, of the common and preferred shares of Valener. Currently, Valener holds 29% of Énergir's units, whereas 71% is held indirectly by Noverco.
Noverco's shareholdings are held indirectly by the Caisse de dépôt et placement du Québec (CDPQ), the Fonds de solidarité FTQ, the British Columbia Investment Management Corporation (BCI) and the Régime de retraite de l'Université du Québec, and by Enbridge Inc.
The transaction is subject to certain closing conditions, including the approval by two thirds of the votes cast by holders of common shares represented in person or by proxy at an upcoming special meeting of Valener shareholders and certain regulatory approvals from the Vermont Public Utility Commission and the United States Federal Energy Regulatory Commission. Should the transaction to privatize Valener be completed, the change in share ownership should have no impact on Énergir.
Reaction of Énergir's Management
"Since Valener was created in 2010, Énergir has always felt that the public investor clearly supported our business's growth and diversification plan. Thanks to this support, we have significantly diversified our territories and energies," explained Sophie Brochu, President and Chief Executive Officer of Énergir. "Also, Noverco has been very supportive of our development, both in Québec and the United States. Noverco's offer reveals its determination, and that of its shareholders, to continue supporting the Énergir team in carrying out its strategic plan," concluded Ms. Brochu.
About Énergir
Énergir is a diversified energy company whose mission is to find increasingly sustainable ways to meet the energy needs of its 520,000 customers and the communities it serves. In Québec, it is the leading natural gas distribution company and also produces, through its subsidiaries, electricity from wind power. Through its subsidiaries in the United States, the company operates in 15 states where it produces electricity from hydraulic, wind and solar sources, while serving as the leading electricity distributor and the sole natural gas distributor in Vermont. Énergir values energy efficiency and invests both resources and efforts in innovative energy projects such as renewable natural gas and liquefied and compressed natural gas. Through its subsidiaries, it also provides a variety of energy services. Énergir aspires to become the partner of choice for those striving for a better energy future.
Source :
Catherine Houde
Énergir
1 866 598-3449



Return to the press room