Economic recovery: Énergir announces new support measure for customers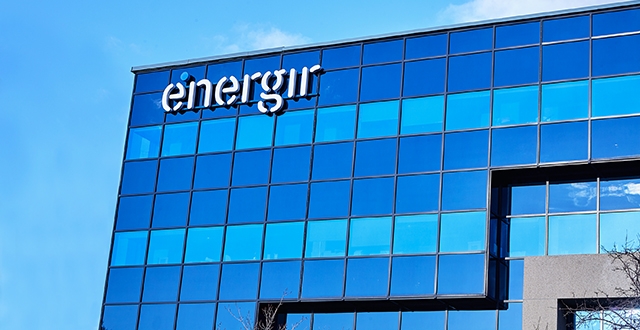 May 8, 2020 - Press releases
Residential and business customers will be eligible for payment agreements with a term of up to 12 months

MONTRÉAL, May 8, 2020 – Énergir announces the introduction of a new easing measure for its residential and business customers, allowing them to pay their outstanding balance over a 12 month period.

"As certain economic activities resume, we want to give those who might be struggling right now a break. The exceptional circumstances we've been faced with over the last few weeks will no doubt make a dent in many Quebecers' financial security, the repercussions of which may continue to be felt for several months still. The idea is that this new measure should soften the blow and help them get back on their feet," says Stephanie Trudeau, Énergir's Executive Vice President, Québec.

Additional financial assistance for households and businesses
While the Québec government prepares to gradually reopen the economy, Énergir understands that individuals and businesses will be contending with significant cash flow issues and wants to provide additional assistance to help them get back to business.

In fact, since the beginning of the COVID 19 pandemic, Énergir has taken several steps to relieve the financial pressure on its customers, including suspending collections and the application of late-payment fees for all customers, and not proceeding with any service interruptions.

Énergir continues to assess the situation to offer solutions to meet customers' evolving needs.

What to do
Residential and business customers who are facing a difficult situation are invited to contact Énergir in order to come up with a solution that will meet their needs.

To reach the team in charge of these customer support measures, write to [email protected] or dial 1-800-548-9611.

Customers will be able to stagger payments over the period from July 1, 2020 to July 1, 2021.
https://energir-import.dev.hff...For more information, visit energir.com/covid-19

About Énergir
With more than $8 billion in assets, Énergir is a diversified energy company whose mission is to meet the energy needs of its 525,000 customers and the communities it serves in an increasingly sustainable way. In Québec, it is the leading natural gas distribution company and also produces, through its subsidiaries, electricity from wind power. In the United States, through its subsidiaries, the company operates in nearly fifteen states, where it produces electricity from hydraulic, wind and solar sources, in addition to being the leading electricity distributor and the sole natural gas distributor in Vermont. Énergir values energy efficiency and invests both resources and efforts in innovative energy projects such as renewable natural gas and liquefied and compressed natural gas. Through its subsidiaries, it also provides a variety of energy services. Énergir hopes to become the partner of choice for those striving toward a better energy future.
Information