Gaz Métro is becoming Énergir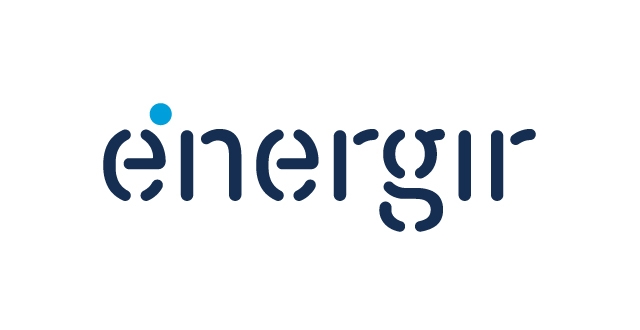 November 29, 2017 - Press releases
Montreal, November 29, 2017 – Today, Gaz Métro is revealing its new identity, Énergir. It's a natural step for the company, which has come a long way in the last ten years. Québec's primary natural gas distributor is now significantly invested in new and renewable energies, both locally and in the United States (US), where over half of its assets are located.

Our evolution
A decade ago, almost all our operations were related to natural gas. Today, nearly 45% of our assets are in electricity production and distribution, and non-gas energy services.
Here is an overview of Énergir group activities that we operate both directly and through our subsidiaries:

We are Vermont's main electricity distributor.
We currently own 21 solar farms in the US
We are developing, installing and financing solar photovoltaic systems in nearly a dozen US states.
We own 44 hydroelectric dams in New England.
In Quebec, we co-own one of the largest group of wind farms in Canada.
We help develop renewable natural gas produced from organic matter.
For over 15 years, we've been deploying a global energy efficiency plan. To date, we've helped Quebec customers reduce their greenhouse gas emissions by nearly 1 million tonnes, equivalent to the emissions produced by 238,000 cars.
In Canada, we offer natural gas as a cleaner fuel for heavy road and maritime transportation.
In Montreal, we operate one of the country's largest district heating and cooling networks.
And of course, Énergir is the primary distributor of natural gas in Québec and Vermont.
"Energy is at the heart of what we do. Energir is like combining energize and pioneer, or engineer. Because for a while now, we've been turning words into action. Every community, and every customer, has different energy needs. There's no single solution to decarbonize the economy. We have to consume less and better. We need to increase our collective energy efficiency efforts, to further incorporate renewable energies and use cleaner energies, including natural gas, as a replacement for coal and petroleum products. Energir is committed to doing just that. With our customers and the communities we serve, we want to help build a competitive, low-carbon economy."
- Sophie Brochu, President and Chief Executive Officer


Énergir is the same company, with the same team and beliefs. Our employees will continue to listen to the needs of our customers and communities by offering innovative, efficient and competitive products and services.


About Énergir
With more than $7 billion in assets, Énergir is a diversified Quebec-based energy company, whose mission is to meet the energy needs of its 520,000 customers and the communities it serves in an increasingly sustainable way. In Quebec, Énergir is the leading natural gas distribution company and also produces, through its subsidiaries, electricity from wind power. In the United States, through its subsidiaries, the company operates in fifteen states where it produces electricity from hydraulic, wind and solar sources and distributes liquefied natural gas, in addition to being the leading electricity distributor and the sole natural gas distributor in Vermont. Énergir values ​​energy efficiency and invests both resources and efforts in innovative energy projects such as renewable natural gas and liquefied and compressed natural gas. Through its subsidiaries, it also provides a variety of energy services. Energir strives to become the partner of choice for those striving toward a better energy future.
Source:
Catherine Houde
Énergir
1 866 598-3449
[email protected]