Project to build a liquefied natural gas storage and regasification site in Bécancour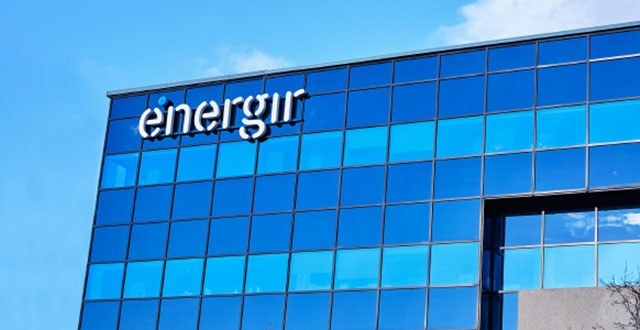 October 28, 2016 - Press releases

Gaz Métro Solutions Énergie would like to correct certain assertions in the report of the Bureau d'audiences publiques en environnement
Montréal, October 28, 2016 – Gaz Métro Solutions Énergie (GMSÉ) questions certain conclusions in the report of the Bureau d'audiences publiques en environnement (BAPE) concerning its project to build a liquefied natural gas (LNG) storage and regasification site in Bécancour to meet Hydro-Québec's electricity needs during winter peak demand periods. GMSÉ would like to promptly correct certain inaccurate statements made.
In its report, which notes the low environmental impacts of the proposed option, the BAPE Commission concludes, in particular, that the TransCanada Energy Ltd. (TCE) power plant could be supplied natural gas by pipeline at a cost similar to that of building an LNG storage and regasification site. This is incorrect.
Firstly, evidence at the public hearings, which was included in the BAPE report, demonstrated it is not currently possible to supply the TCE plant by pipeline in order to meet Hydro-Québec's electrical power demands, specifically during peak winter periods. Major work on Ontario's natural gas transport network upstream from the distributor's allocation would be required to implement such a project.
Moreover, the fixed costs of pipeline transport are much higher than those of GMSÉ's proposed solution. Information to this effect was in fact provided at the hearings in response to questions from the Commission and this information is included in the BAPE report on pages 66 and 67.
The Commission's calculations for comparing the fixed costs of these two supply options do not compare the same factors. With regard to the GMSÉ's proposed option the Commission took into account the TCE plant's operating expenses; however these were not included in assessing the pipeline supply option. Since this is a key part of the project costs, this omission is, to say the least, cause for concern.
Storage and regasification of LNG was the option of choice because the assessment of supply by pipeline showed that this solution did not meet Hydro-Québec's specific needs, not only due to insufficient transport network capacity but also due to the related overall costs.
The GMSÉ project constitutes a flexible and safe solution for meeting Hydro-Québec's peak power needs while, as the BAPE report acknowledges, having limited environmental and community impacts.
GMSÉ will continue to assess the BAPE recommendations during the coming days.
Gaz Métro Solutions Énergie
Gaz Métro Solutions Énergie is a subsidiary of Gaz Métro created to provide liquefied natural gas (LNG) storage and regasification facilities to meet the energy needs of its clients such as the TCE power plant in Bécancour.

Information:

Gaz Métro Solutions Énergie
Noémie Prégent-Charlebois
514 686-1598