Keep on benefiting from an economical source of energy
With natural gas, you benefit from a high-performance, safe and economical energy source, which might help you save money and invest in your business projects. Énergir also encourage you to choose high energy efficiency appliances, that can help you reduce your consumption and save even more!
Here are a few grants you may qualify for!
This table is for illustrative purposes only.* Contact us to find out more about grants available for replacing your heating appliances or any other equipment.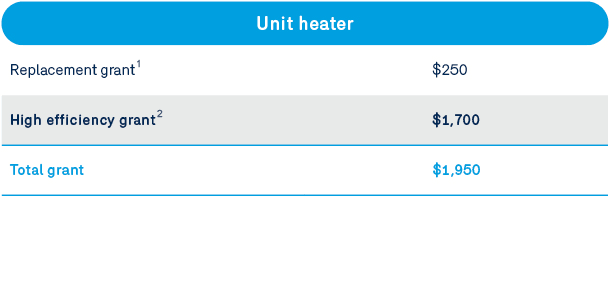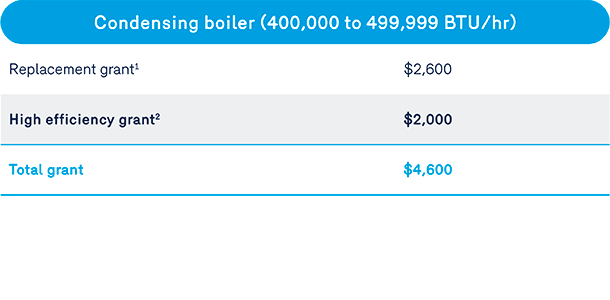 Energy efficiency: A smart choice with long-lasting benefits
High-efficiency appliances allow you to reduce your natural gas consumption while enjoying the same level of performance and comfort. Also, Énergir offers grants that will help you get the most out of your investment even faster.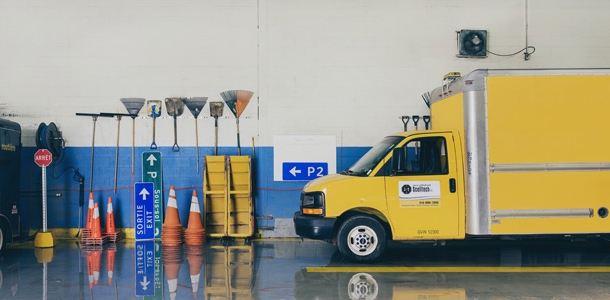 Top energy efficiency appliances
Infrared heating system
Designed for large spaces, radiating heat instantly creates a feeling of warmth.

Boiler
The most efficient solution for heating with hot water.

Water heater
Effortlessly produces large quantities of hot water, in less time than electric models.
Top energy efficiency programs
Feasibility study
Feasibility study covering energy efficiency measures.
Efficient renovations
Renovations that will improve the thermal envelope of buildings to make them more energy efficient.
Recommissioning of your buildings
Recommissioning existing mechanical systems in buildings in order to reduce annual energy consumption.
Benefit from an exclusive rebate
An Énergir expert will guide you through the simple process and help find the grants for which you are eligible - all free of charge.