Case study
Lassonde plant: The right recipe for doing more with less
Wanting to improve its processes, the Lassonde plant in Saint-Damase—a major producer of fondue broth, sauces and soups for the North American market—opted for a solution that has improved its energy and environmental performance.
Energy-intensive processes
The Lassonde plant in Saint-Damase produces 20 million jars of pasta sauce each year.

In other words, the energy consumed by its processes is a financial and ecological burden.

Lassonde wanted to find a way to cool their jars once full, and landed on a solution that optimizes energy performance and reduces the plant's environmental footprint.
Virtuous circle
At the core of this system, a high-temperature heat pump recovers heat from the chilled water system and preheats it to 60 °C (140 °F) via a thermal storage tank. It then distributes the recovered heat to various processes, including cooking sauces.

This model has saved the plant approximately 80,000 m3 of natural gas in its first year of operation, a reduction of 151 tonnes of greenhouse gas emissions.
80,000 m³
natural gas saved annually
$100,000
Studies and implementation grant
Setting an example
This project not only helped the Lassonde plant achieve its objectives, but will become a model for GHG emission reduction initiatives at Lassonde plants across North America.
« We chose this solution because of its technical and operational advantages, but also because it gave us access to grants that allowed us to significantly reduce the return on investment period. »
Grants that make a difference
For this project, Énergir analyzed and approved the customer's grant application under the Studies and Implementation program of its Energy Efficiency Program.

Énergir's $100,000 grant—provided to the customer based on natural gas savings of 226,300 m³ per year—was added to a $482,000 grant from the Québec government, reducing the customer's ROI1 period to 3.1 years.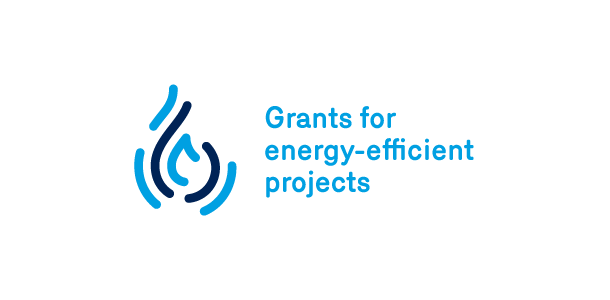 Grants available for your business
An Énergir expert will guide you through the simple process and help find the grants for which you are eligible