Connect your construction site in 5 steps
Natural gas isn't just the most competitive source of energy on the market, it's the most efficient way to heat buildings. To get natural gas at your construction site, simply follow these five steps:
01.
Contact your Énergir Representative
First, you must find out if natural gas is available near your construction site by contacting Énergir. If your site isn't near the natural gas network, we'll assess the feasibility of an extension. We consider all the options for extending our network to new construction projects, so be assured that your case will be given the utmost attention.

02.
Identify the best solutions
Once the availability of natural gas is confirmed, your Énergir representative and engineer will analyze your needs in detail, advise you of the best technology solutions and tell you about the grants to which you are entitled. After signing your contract, you'll be ready to get connected to the gas network.
03.
Choose a heating unit for construction
Even if your project doesn't use natural gas as its permanent source of energy, you can still use it to supply a heating unit for your construction site. That saves you the inconvenience of installing propane gas tanks. More details

04.
Getting connected to the gas network
Énergir will appoint a general construction contractor to connect your project to the gas network. Your sales representative and his/her colleagues will supervise it and keep you informed each step of the way.

A project technician will co-ordinate the work with your project manager.

An Acquisitions and Retention Co-ordinator will monitor the work with your plumber; to get a work date, call: 514 598-3880.
05.
Installing your equipment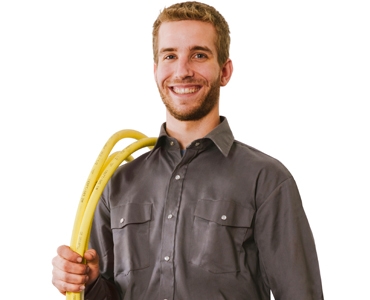 Only natural gas certified heating contractors are qualified to install your appliances. For top-notch work, be sure to hire an Énergir Certified Natural Gas Partner. They are independent contractors and members of the Corporation of Master Pipe-Mechanics of Quebec (CMMTQ). As such, they are subject to rigorous quality control and must have a contractor's license from the Régie du bâtiment.


Grants available

Your customers can benefit from Énergir grants to integrate natural gas into your construction projects. Our dedicated team of experts will be sure to meet your needs.