The advantages of natural gas
Natural gas is energy efficient and competitively priced. No wonder it's a natural choice for many residential and commercial construction projects! Discover all the benefits of opting for natural gas and doing business with Énergir.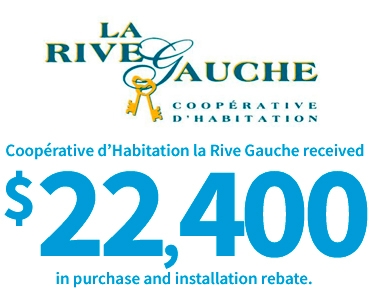 Grants
A bonus for your budget

Did you know… Énergir offers a wide range of grants to reduce the costs of your construction project? Discover them now.

Take advantage of smart, energy-efficient solutions
Natural gas equipment and appliances are true energy-efficient performers, making them an unbeatable choice for your construction projects. Recent technological advances have given manufacturers and engineers the edge to design modern solutions that integrate smoothly into all kinds of projects, from single-family homes to condo buildings.
Centralized home hot water and plastic pipes for condo buildings
More efficient, less expense
A centralized hot water heater can be highly energy efficient. That's why professionals like this solution, which is also supported by an Énergir purchase and installation grant.
It will save your customers about 20% on their annual energy bill compared to electricity and installing a single heater reduces the impact on the environment. Plus, insurance constraints are reduced because the risk of water damage is eliminated and there is no need to change individual water heaters as required every ten years. And plastic piping is easier and less expensive to install.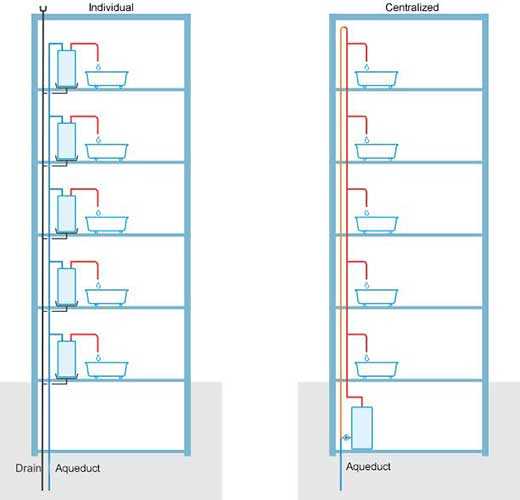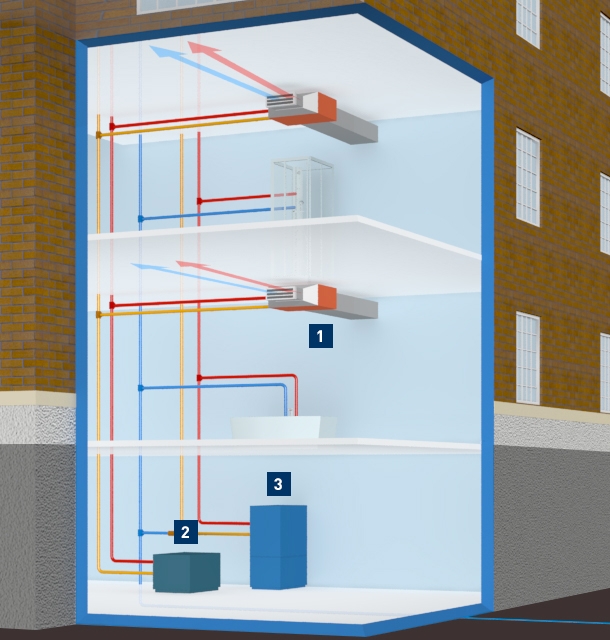 Combo system with minimalist duct heating design
Space-saving comfort
A discrete, cutting-edge solution, with everything designed for your customers' comfort. Since all units share the condensing boiler and condensing water heater, they don't take up living space. What's more, the heat produced by the high-performance boiler is diffused to each unit via the minimalist duct concept. This design, which uses a compact fan-coil in the ceiling space, meets comfort standards everywhere in the dwelling. And since a fan-coil can also double as an air conditioner, comfort is guaranteed year round.

Discover the details of this solution


Legend:
1- Compact fan coil
2- Condensing boiler
3- Condensing water heater

Radiant floor and condensing boiler
Space-saving comfort
Gain space, enjoy pleasant, uniform heat and reduce consumption costs. That's the ultimate comfort-cost equation and a bonus for your offering!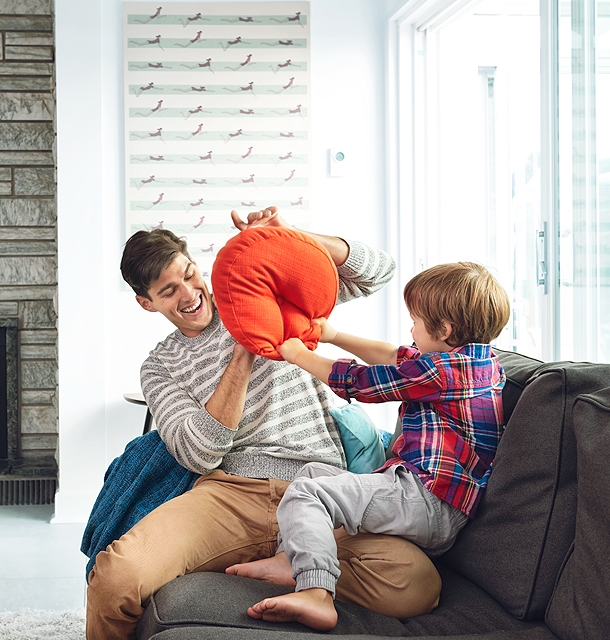 A source of energy for the future
Integrate natural gas into your LEED projects
Natural gas is the ideal solution when it comes to making a choice between energy efficiency and social impact.
Natural gas is the cleanest hydrocarbon. It emits less CO 2 , pollutants and fine particles—all contributors to smog, acid rain and global warming. What's more, natural gas can be used with other sources of energy or mixed with biomethane from organic waste.

With high-efficiency appliances and equipment, natural gas can be easily integrated into projects on track for LEED certification, contributing to the evolution of an environmentally respectful society. No wonder natural gas is a source of energy for the future!
Superior comfort
Offer an ideal living environment
Your homeowners no longer have to choose between comfort and performance. Natural gas gives them the flexibility to arrange their space as they please. They can be surrounded by gentle even heat, enjoy on-demand hot water and cook to perfection in the kitchen.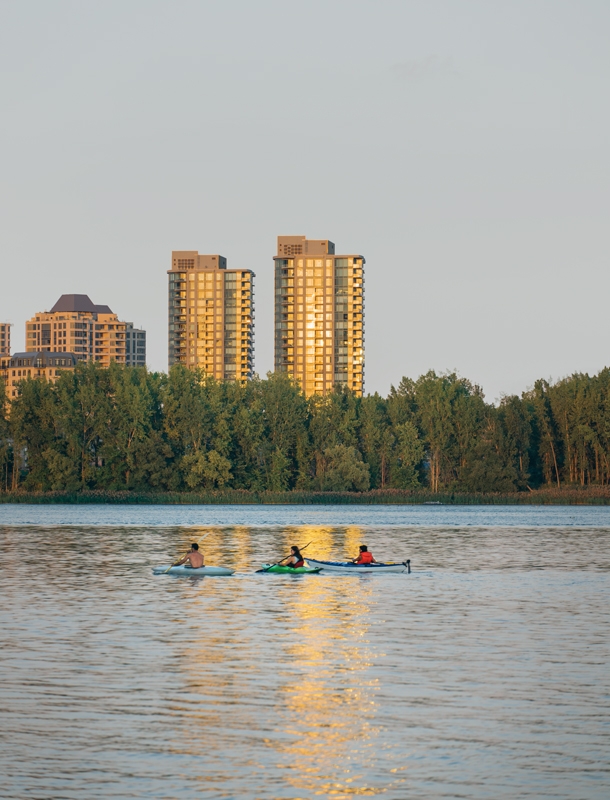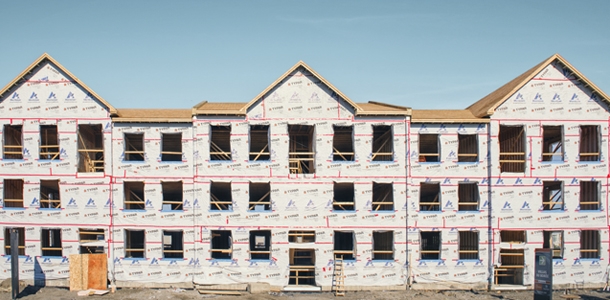 Reduce your electrical inputs
Reduce your construction costs
The costs of electrical inputs can often be exorbitant in residential projects. When you choose natural gas, you're choosing to reduce your costs while offering owners total comfort and superior performance.
Supply
Count on long-term reliability
Natural gas has the advantage of flowing continuously, ensuring a steady supply. In North America, the soil contains enough gas for over 100 years, so you can rely on it for many years to come.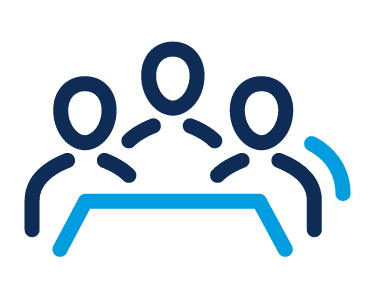 Your dedicated team
Count on a team dedicated to your success
Énergir has assembled a dedicated team to support your building project from start to finish. Your sales representative is your main contact and will give you all the advice and information you need. Your dedicated team
Grants available

Your customers can benefit from Énergir grants to integrate natural gas into your construction projects. Our dedicated team of experts will be sure to meet your needs.