The solution
This solution is the ultimate in home comfort! It makes the most of the living space because the boiler and condensing water heaters are centralized in the basement. With a radiant floor to diffuse a gentle, even heat throughout the condo and air conditioning discreetly integrated into one of the exterior walls, your future owners will live in total comfort year round!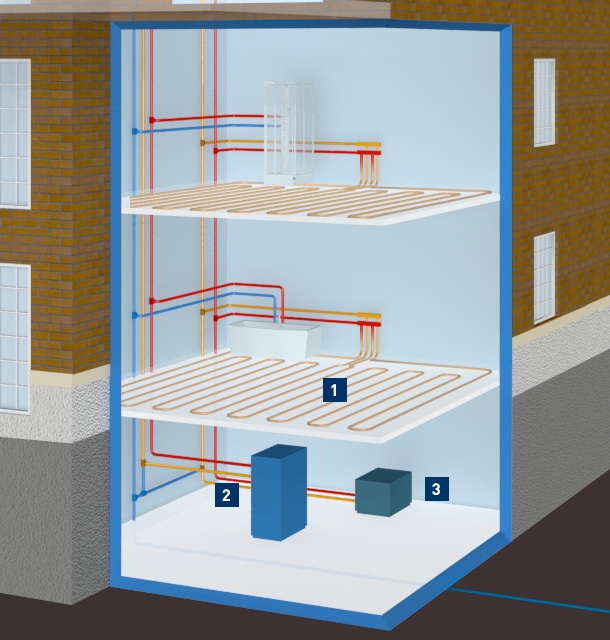 Optimal solution set-up
1-Radiant floor

Low consumption—the radiant floor uses a network of in-floor pipes that circulates water from the condensing boiler. This hot water is continuously reused, reducing energy consumption.

Good air quality—no dust

space gain
2- Condensing boiler

High-efficiency appliance



3- Condensing water heater
High-efficiency appliance

Centralizing domestic hot water greatly reduces the risk of water leaks. Insurers like this solution since they usually require individual water heaters to be replaced every ten years

Economical—increased living space, or 9 to 16 ft2 more area

Environmentally friendly—only one boiler must be replaced, not several


Many benefits for you and your customers
For you
Modern solution
Grants to reduce investment costs and increase project profitability
The ultimate energy solution
For your customers
Increased living space and design freedom
The ultimate in comfort
Save about 30% compared to an individual water heater
Stable, competitive natural gas price
Equipment rental
Gaz Métro Plus, a subsidiary of Énergir, has a great equipment rental program for your construction projects.

Maintenance
To keep equipment in top working order for years to come, experts recommend regular maintenance with a Gaz Métro Plus service plan or an Énergir Authorized Partner.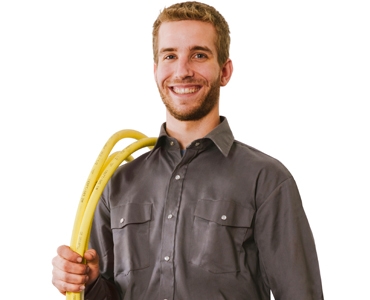 To learn about the grant amounts available
Contact your sales representative today.