Welcome to Énergir
We are pleased to count you among our customers. Like you, many owners have chosen natural gas, a comfortable and safe energy. A shower that never runs out of hot water, a kitchen in which all your meals are cooked to perfection, every room's temperature is just right… Natural gas truly isn't just an energy; it's a source of comfort and a convenient way to enjoying the pleasures of life at home.

This page provides links and information that will help you become familiar with our services.
Customer Space
Use the Customer Space to consult all your account details, including your consumption history. Select your preferred payment method and switch from paper bills to electronic bills with just a few clicks.
Payment methods
Énergir offers you two methods for paying your bills, making it easier to manage your budget. Choose between the equal payment plan and the pre-authorized automatic payment plan.
Replacing appliances
Your appliances have a limited lifespan and must be replaced at some point so that you can enjoy better performance and greater energy efficiency. To help you replace your appliances, Énergir has implemented a grant program. Consult the grants and see which ones are right for you.

Consult the grants
Service and maintenance
Having your natural gas appliances inspected and maintained allows you to benefit from energy efficiency, extend the lifespan of your appliances and reduce the risk of damage and breakdowns.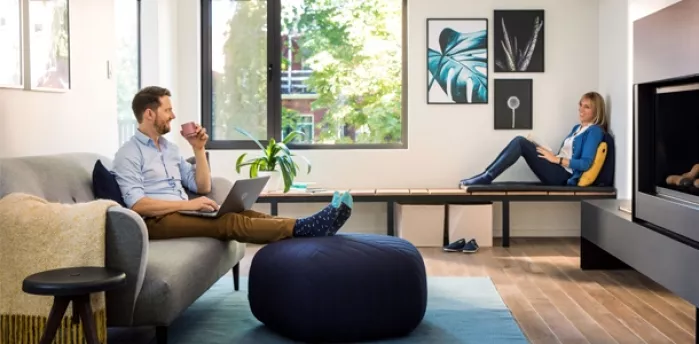 Energy efficiency
Saving energy is good for you, for us and for the planet. That's why we are putting all our efforts into helping you consume better and less, through energy efficiency programs designed to enable you to reduce your greenhouse gas emissions (GHG) and your bill.

Consult the residential grants Consult the commercial grants
Safety and prevention
Natural gas is one of the safest sources of energy. To enjoy all its benefits, it is important to follow certain basic rules of prevention, installation and maintenance. Are you aware of the basic safety measures for natural gas?

Learn more
Renewable natural gas
There's power in your leftovers
Transforming organic matter like table scraps into energy: a concrete solution in the fight against climate change.
Helpful information
Contact us
Key telephone numbers

Comments and complaints
Énergir fully considers the interests and expectations of its customers. We wish to offer you the best possible service and listening to what you have to say is one of our priorities.

Learn more

Act respecting the protection of personal information in the private sector

Learn about your rights and avenues of recourse regarding access to your file and correcting the information it contains.

Download PDF document