Étude de cas
Producing sustainable aluminum for less: Challenge met by Shawinigan Aluminium

To remain profitable in the long term, Shawinigan Aluminium (SAI) had to reduce its raw material procurement costs and improve the environmental sustainability of its operations. To meet this challenge, it was able to rely on Énergir's technical and financial support.
Turning old into something new
Due to the constant variability in the price of aluminum and the increase in processing costs, SAI decided to source aluminum scrap to produce some of its billets (aluminum bars or cylinders of varying lengths).
As a result, the company wanted to build a 30,000 metric tonne (MT) remelt capacity for clean industrial aluminum scrap per year.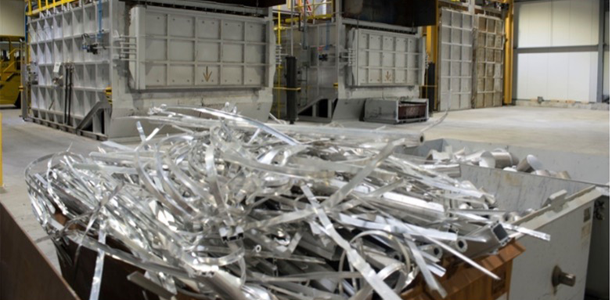 An energy-efficient solution
The chosen solution is based on the use of two independent remelt furnaces (F21 and F22) with a capacity of 20 MT each, coupled with a scrap preheating furnace that recovers the heat from the two remelt furnaces.

In addition to benefitting from the most modern technology in terms of production and efficiency, these furnaces can process smaller batches of scrap and thus offer a lower overall remelting cost.
A success story across the board
The new furnaces allowed for an annual production of 10,000 MT in 2022.
Annual production is expected to reach 20,000 to 30,000 MT by 2023, allowing the company to meet its production targets while saving nearly 2,000,000 m³ of natural gas per year.
The solution has also led to a significant reduction in GHG emissions, given that recycling 1 MT of recycled material generates only 0.4 MT of CO
2
, compared to 3–12 MT generated to produce 1 MT of primary aluminum.
« In addition to receiving a non-repayable grant that reduced investment costs, SAI benefitted from quick and effective support from the Énergir team, not only during the planning phase but also during the project implementation phase. »
Nearly
2 Mm³
of natural gas saved
Grant of
175 000 $
from the Studies and implementation program
A model for sustainability
By using aluminum scrap as a raw material and optimizing the use of natural gas for this process, SAI has become a benchmark for companies aspiring to become leaders in sustainable aluminum production—in Quebec and around the world.
Grant up to $1 per m³ of natural gas saved
Énergir's grant awards $0.30 to $1 per m³ of natural gas saved in the first year following the implementation of an energy-efficiency measure. The maximum amount of funding is $1,000,000 per account number served by natural gas.

Financial assistance is awarded according to the sector of activity and the return on investment period.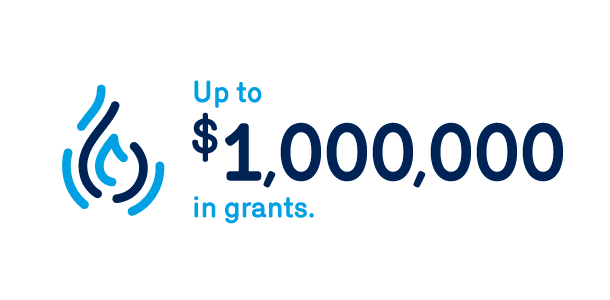 Grants available for your business
An Énergir expert will guide you through the simple process and help find the grants for which you are eligible