Case study
CAPREIT: Focus on decarbonization
When Canadian Apartment Properties REIT (CAPREIT) decided to reduce the carbon footprint of its 67,000-plus unit housing stock, it went to great lengths to meet its targets.
A strong partnership
CAPREIT has been deploying conservation and energy efficiency measures for more than 20 years and has made decarbonizing its properties a priority since 2016. It does this by working with the consulting engineering firm KROME, as well as with the Government of Québec, Énergir and Hydro-Québec.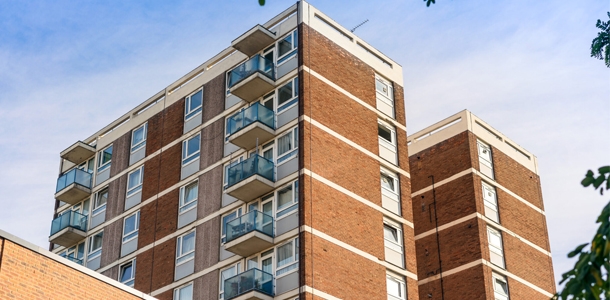 Powerful results

This teamwork has enabled CAPREIT to carry out pilot projects and to implement innovative measures that have yielded impressive results in just a few years. Through a combination of energy efficiency strategies and decarbonization measures, CAPREIT has reduced greenhouse gas (GHG) emissions in its targeted stock by 52%:
Smart replacement of equipment with high efficiency alternatives, including dual-energy appliances
The use of electric heat pumps for domestic hot water and heating (nearly 300% efficiency)
Replacement of cooling towers with dry coolers to produce heat and reduce evaporative water loss
Energy recovery (heat waste, etc.)
The use of renewable natural gas for remaining conventional natural gas amounts to optimize GHG emission reductions
Reduction of
52%
in GHG emissions
in buildings targeted for energy efficiency measures
A winning approach at all levels
This systematic and holistic approach has significantly reduced the carbon footprint of CAPREIT's building stock and provides additional benefits, such as reduced operating costs, better management of electrical demand, and increased comfort for residents.
« To ensure energy performance and expected savings, it is essential to track gas and electricity bills on a regular basis. »
– Dan Rames, Senior Director, Sustainability and Conservation at CAPREIT.
Énergir : recommendations and grants that make a difference

Energir's DATECH representative and advisor actively supports and collaborates with CAPREIT and KROME in this initiative, recommending the best technological solutions and maximizing the energy efficiency grants they can leverage for each project.
Grants available for your business
An Énergir expert will guide you through the simple process and help find the grants for which you are eligible