Case study
Buanderie Blanchelle: A new state-of-the-art, ultra-efficient plant
To improve its production capacity and optimize its energy efficiency, Buanderie Blanchelle, a company specializing in caring for hospital linens, wanted to invest in process equipment that would balance high output with high energy efficiency.

The right partners make all the difference
Buanderie Blanchelle partnered with Effinergie Inc. to develop its new Mascouche plant and to select the equipment needed to meet its energy objectives. Énergir was then asked to advise the engineer and the client on choosing the right programs and optimizing the use of available grants.

High performance appliances
Based on the needs analysis, Blanchelle opted for the following solutions:
Natural gas unit heaters to heat the building
Two 200 hp Miura steam boilers to produce steam
Eighteen Jensen DT Dryers paired with drain water heat recovery systems
Jensen natural gas ironers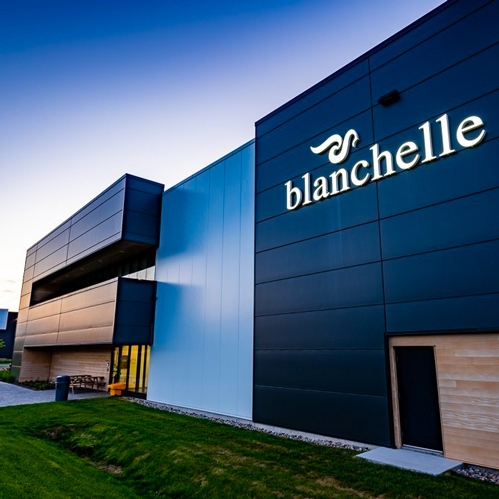 Spectacular results
By choosing these energy-efficient appliances, the company has saved approximately 675,000 m3 off natural gas and reduced its annual greenhouse gas emissions by 1,385 tonnes.
675,000 m³
Annual natural gas
savings
1,385 tonnes
Annual greenhouse gas
emissions reduction
$187,718
Total Énergir
grant
Support and funding: the Énergir advantage
Énergir supported and guided Buanderie Blanchelle throughout the project. First, by ensuring that the connection was adequate and completed in time for the plant opening. Then, by providing grants to the company under its energy efficiency Studies and Implementation programs.
Énergir also optimized customer billing by using a beneficial rate for regular consumption throughout the year, and by offering an additional grant through the customer rebate program. These measures reduced the return on investment period to about four years.
Grant of up to $125,000
Receive up to 50% of the cost of the study and up to $1 per m³ of gas saved
The Feasibility Studies Grant covers 50% of pre-tax study costs up to $25,000.
The Implementation of Energy Efficiency Measures Grant covers $0.30 to $1 per m³ of natural gas saved in the first year following the implementation of an energy-efficiency measure, up to $100,000.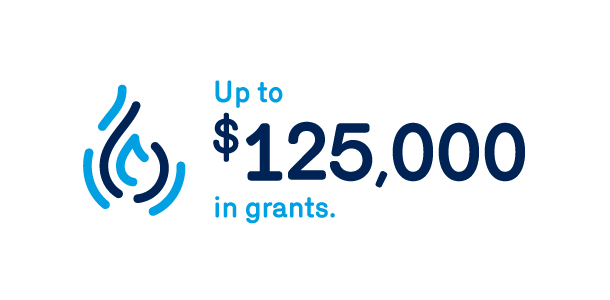 Grants available for your business
An Énergir expert will guide you through the simple process and help find the grants for which you are eligible