Load-balancing
The load-balancing service consists of managing fluctuations in customers' natural gas consumption based on the season. The amount consumed varies considerably from summer to winter. However, since Énergir receives the same amount of natural gas every day, it must strike a balance between the time the gas arrives from Western Canada and the time it's consumed by the customer.
Service cost
Énergir assesses the load-balancing tool needs each year. The cost of these tools and their effect on the load-balancing service are then submitted to the Régie de l'énergie for approval. Énergir charges the same price for load-balancing as it pays to purchase the tools from various suppliers; it does not draw any profit from this service.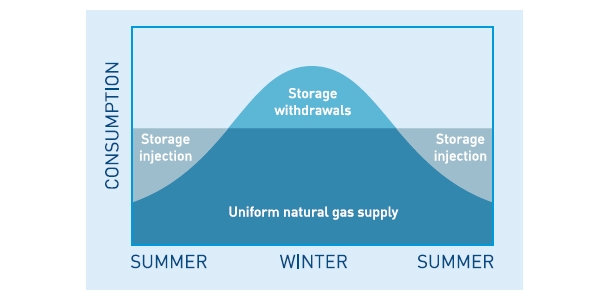 Impact of consumption profile on the rate
Customers pay a rate that is based on their consumption profile, which reflects how much (or little) load-balancing is required.

Specifically, three consumption parameters are calculated and taken into account in setting the price:

daily peak consumption;

average daily winter consumption;

average daily annual consumption.

Since the above parameters are based on the last 12 months of consumption, customers with no consumption history will be billed at an average load-balancing price. This price reflects the consumption characteristics of all Énergir customers for each rate.

For customers who use another supplier, the load-balancing price will also take into account their delivery profile.
---
Where to find it on the bill?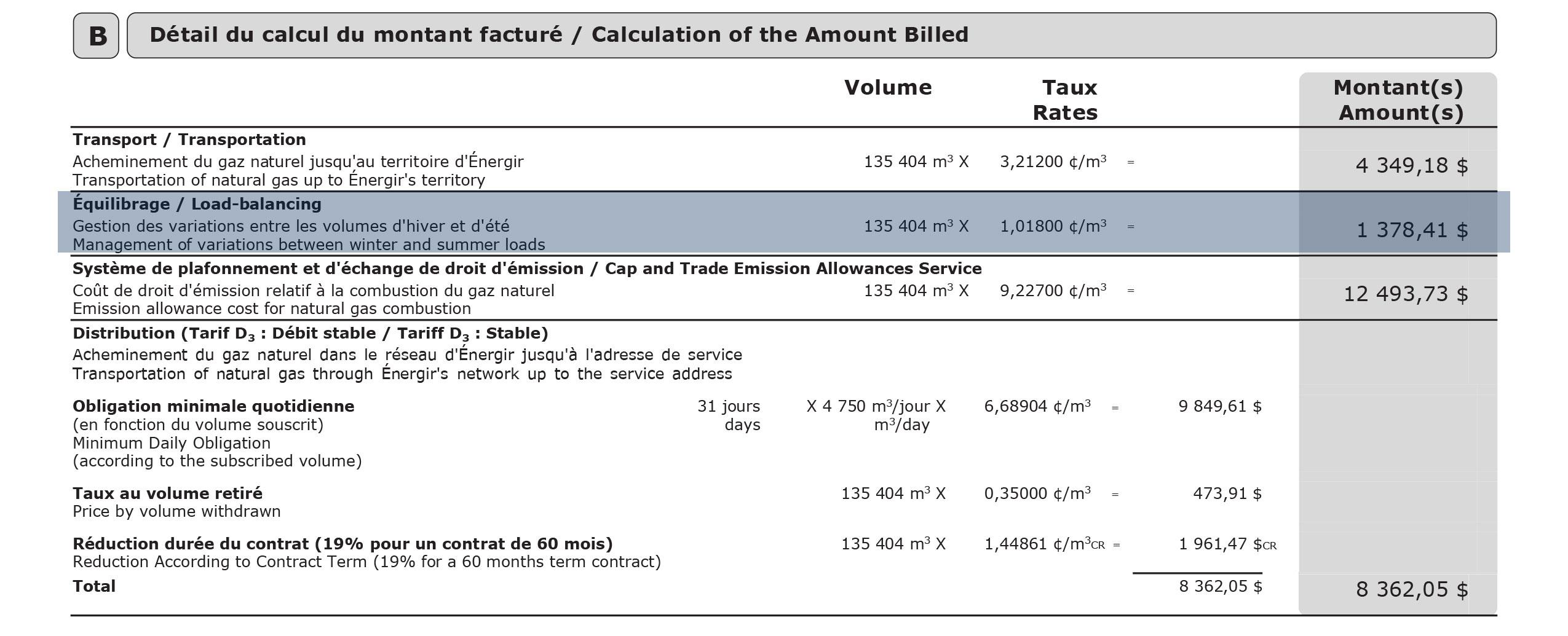 Would you like more information
about the price?
Our consultants are here . To help you assess your natural gas need and help you choose the
best pricing for your business.