Goodbye Sales Major Industries, hello Energy Solutions - Major Industries
In the current context of energy transition and decarbonisation, Énergir's Sales Major Industries team is changing its name to Energy Solutions – Major Industries.The name change was motivated in part by the arrival of the Carbon Market and Energy Efficiency team of Vincent Pouliot which will now be under the responsibility of Josée Duhaime. Vincent's teams will continue to advance energy efficiency offers and prepare Énergir to successfully manage the CATS and the new clean fuel standards by focusing even more closely on decarbonizing the industrial segment and large institutional consumers. Two new advisors also joined the Major Industries team in fall 2022:
Sami Maksoud

Sami began his career at Énergir in 2012 as a DATECH advisor. In that role he headed up management and promotion of the energy efficiency grant programs and took care of everything connected to market reality. He shared challenges in the field with the program design team, processed files, and supported engineering consulting firms. He also advised clients on more complex decarbonation projects.

Sami is all about energy efficiency and graduated from ÉTS with a master's degree in energy efficiency and renewable energy in 2014. He did an MBA while working as a DATECH advisor, graduating in 2016.

In 2021, he was named DATECH Group energy expertise leader and put in charge of a team of 3 engineers to transfer his knowledge and maintain consistency in his team's promotion the decarbonation offer.

He became a senior advisor with the Major Industries team in October 2022, and continues striving to help customers improve energy efficiency.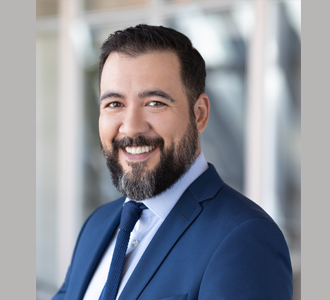 Nathalie Bouchard

In 2018, Nathalie joined Énergir as an advisor with the DATECH team. She became a senior advisor for the housing and business markets in 2020, heading up a team of three expert energy efficiency consultants for commercial buildings. Her experience also proved valuable in advising customers on their energy performance and efficiency and relevant technologies.

In early 2021, she was appointed regional sales development manager for Montreal and worked with her team to manage all sales and maintenance activities for the Montreal region. Nathalie joined the Major Industries team in fall 2022. We are convinced that her extensive experience will enable her to understand your issues and find solutions for decarbonizing your facilities.

Nathalie is a mechanical engineer by training and has worked in the energy and building services sectors for over 15 years. Prior to joining Énergir, she worked in energy-efficient design, construction, and grants. Among other things, she has assessed and audited an impressive number of cases, totalling over $100 million in grants from organizations in the institutional, commercial, and industrial sectors.