Our offices
Looking for the Énergir office closest to you? Here are the coordinates of our offices.
Montreal
Contact information of the head office
1717, rue du Havre, Montréal (Québec), H2K 2X3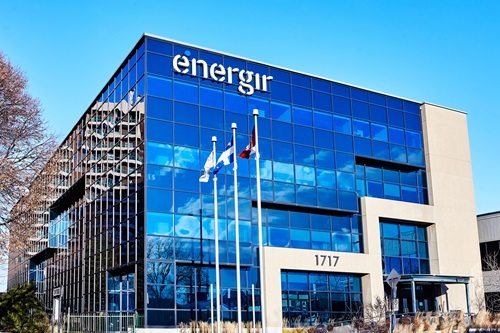 Abitibi-Témiscamingue
579, boulevard Témiscamingue
Rouyn-Noranda (Québec)
J9X 7C8
Administration only
Phone number: 819 797-2111
Toll-free: 1 800 931-1717
Estrie
240, rue Léger
Sherbrooke (Québec)
J1L 1M1
Laurentides
1230, boulevard Michèle-Bohec
Blainville (Québec)
J7C 5S4
Mauricie
1926, Highway 40 service road
Saint-Maurice (Québec)
G0X 2X0
Montérégie
4305, boulevard Lapinière
Brossard (Québec)
J4Z 3H8
Montréal (East)
11401, L.-J. Forget
Anjou (Québec)
H1J 2Z8
Montréal (West)
2200, Cannes-Brûlées
Lasalle (Québec)
H8N 2Z2
Québec
2388, rue Einstein
Sainte-Foy (Québec)
G1P 4T1
Saguenay / Lac Saint-Jean
1100, rue Bersimis
Chicoutimi (Québec)
G7K 1A5
Drummondville
700, boulevard Lemire
Drummondville (Québec)
J2C 7W9
Granby
605, rue Georges-Cros
Granby (Québec)
J2J 1B4
École de technologie gazière
1350, rue Nobel
Suite 200
Boucherville (Québec)
J4B 5H3
Telephone: 450 449-6960
Fax: 450 449-0766
Usine L.S.R.
11401, avenue Armand-Chaput
Montréal (Québec)
H1C 1S8
Telephone: 514 494-6262
Have your appliances been around
for many years?
To save even more, perhaps it's time to replace them by new high energy-efficient ones. Take advantage of grants available to upgrade your equipment.