Comfort, energy efficiency and costs reductions
At the Chauveau soccer complex, the radiant heating, hot water, humidification and ventilation systems are all fuelled by natural gas. The stadium also features a motion detection system that can either start or stop the heating so that it doesn't just run constantly if the building is empty.
Also, specific and emergency needs can be easily met with the high-efficiency equipment. There's no longer any danger of lacking hot water when it's time to hit the showers! Before, during and after the games, comfort reigns supreme. Spectators and athletes alike love it.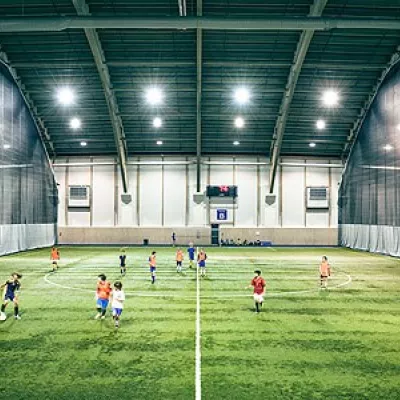 Natural gas is definitely an improvement on electricity in terms of comfort, energy efficiency and savings. The smaller energy bill is my favourite part.
Grants available for your business
Take advantage of Energir grants to add or replace natural gas equipment and reduce your energy costs. In addition to offering a better performance, natural gas is cheaper than electricity and fuel-oil.