Condensing boiler grants
Looking to lower your natural gas consumption, reduce your energy bill and increase your comfort? Énergir offers grants to help you replace your natural gas boiler. Grants may be combined and vary with the type of appliance selected.
Condensing boiler
Choose high efficiency and save
High-efficiency boilers quickly provide even heating while minimizing energy loss. As part of its Energy Efficiency Program, Énergir offers an additional grant of $900 to encourage its customers to adopt energy-wise lifestyles. This amount helps reduce the difference between the cost of this high-performance appliance (with energy efficiency levels as high as 95%) and the cost of a standard appliance. See the list of appliances that qualify for this program.*
Take advantage of it now!
The energy efficient condensing boiler grant will end on September 30, 2023.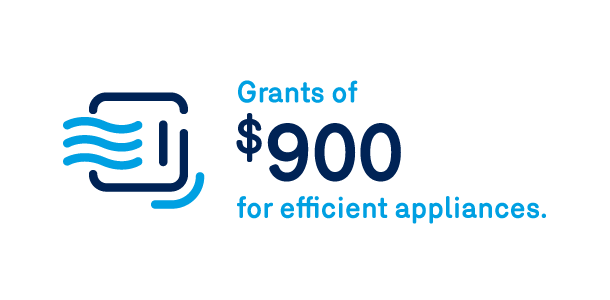 IMPORTANT: To benefit from the high efficiency due to condensation, the boiler must be installed on a heating system that provides a return water temperature to the boiler of 55 °C (131 °F) or less. The indoor/outdoor control of temperature via an external sensor also optimizes the operation of the boiler for space heating applications.
Looking for a grant?
An Énergir expert will guide you through the simple process and help find the grants for which you are eligible.