Find a maintenance expert
As with every other energy sources, an annual maintenance of natural gas appliances by certified professionals is essential. Make sure that the work is contracted to a company that has a licence from the Régie du bâtiment and that is a member of the Corporation des maîtres mécaniciens en tuyauterie du Québec (CMMTQ). Any technician or heating contractor working on a natural gas appliance must hold a natural gas competency certificate from Emploi-Québec.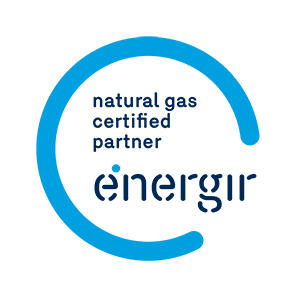 Énergir Certified Natural Gas Partners
Our Certified Partners meet these criteria and are overseen by Énergir through technical controls. This ensures that your work is carried out in accordance with the codes and standards in effect.
 
Grants available for your business

Take advantage of Energir grants to add or replace natural gas equipment and reduce your
energy costs. In addition to offering a better performance, natural gas is cheaper than
electricity and fuel-oil.