High efficiency equipment
High efficiency equipment
Save even more energy by replacing your equipment with highly efficient natural gas equipment. Benefit from Énergir grants specifically designed to make it easier for you to implement energy-efficiency measures
---
High efficiency equipment

Get a grant when choosing high efficiency equipment
Énergir offers a grant up to $25,000 to encourage its customers to be more energy wise. The total value of the grant is based on the selected unit's capacity and is subject to certain conditions.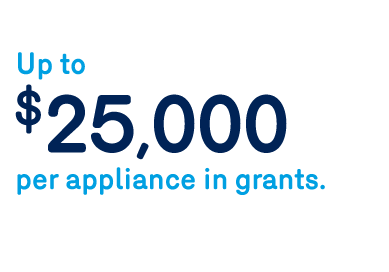 Grants available for your business
Take advantage of Energir grants to add or replace natural gas equipment and reduce your energy costs. In addition to offering a better performance, natural gas is cheaper than electricity and fuel-oil.