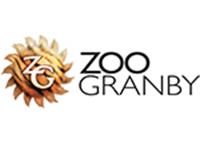 Case study - Granby Zoo
Over 30 years ago, all the pavilions at the Granby Zoo were heated by bulky old equipment that ran on heating oil. At the time, Énergir was already offering small natural gas units and financial assistance programs. Finally in 1986, the natural gas network reached the zoo; today nearly a kilometer of natural gas lines criss-cross the site to supply the 500,000 m3 they consume annually. Natural gas units ensure the animals' comfort year-round and in the winter they allow certain pavilions to be heated with dual and geothermal energy.
The Granby Zoo received grants of
$32,095
The Granby Zoo saved over the last three years
$424,264
An energy source that makes waves
Granby Zoo began its Amazoo water park project in 1998. To heat 5 million liters of water in the wave pool, Cunucunoma River and Booshikë Basin, zoo administrators immediately thought of Énergir.
Not only does natural gas offer considerable heating power, but it's a clean energy source that corresponds to the zoo's environmental values.
What does the future hold?
The team is working to install a new greenhouse that, thanks to natural gas heating , will be able to produce food for the animals on site and keep the decorative plants safe and warm during the winter.
Grants available for your business
Take advantage of Energir grants to add or replace natural gas equipment and reduce your energy costs. In addition to offering a better performance, natural gas is cheaper than electricity and fuel-oil.