Case study
Traiteur Chez Vic
Traiteur Chez Vic is always hustling in the kitchen to serve nearly 800 customers each day. Since they converted to natural gas equipment, this caterer in Val-d'Or's industrial park has enjoyed a steady, reliable and economical supply of energy.
Traiteur Chez Vic received
$2,500
in grants.
Traîteur Chez Vic saved up to
20%
compared to using propane.
Simplified supply. Reduced costs
When Traiteur Chez Vic was fueled by propane gas, the tank outside their building constantly needed filling. A few minor adjustments were all that was needed to retrofit seven kitchen appliances for natural gas, then two new stoves were acquired. Plomberie D. Sévigny, an Énergir Certified Natural Gas Partner, did the work and the whole project cost $12,500 after a $2,500 grant. "Saving as much as 20% on our energy costs means the investment will pay for itself in four years," estimates owner Yves Beaudet. "Natural gas also reduces our risk of service interruptions and gets rid of a high-maintenance tank on our property."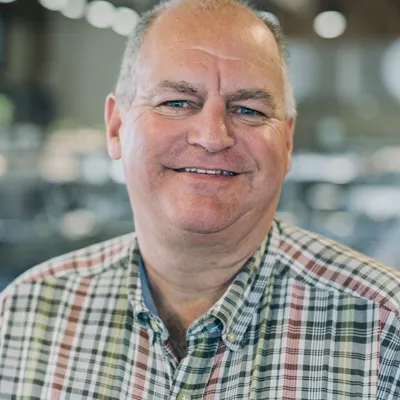 Profitability is a dish too good to resist!
Yves Beaudet
Owner, Caterer Chez Vic
Grants available for your business
Take advantage of Energir grants to add or replace natural gas equipment and reduce your energy costs. In addition to offering a better performance, natural gas is cheaper than electricity and fuel-oil.