Mécanobec received
$4,100
in grants.
Mébanobec saved over
50%
compared to using oil.
A simple, effective conversion
After several oil leaks and repeated power failures, owner Serge Laniel decided it was time to make a change. His Énergir Certified Natural Gas Partner advised him to install a natural gas generator and a heater while keeping some of his current equipment. And with a grant of $4,100, the $10,000 investment will quickly pay off.
Comfort...at last
Serge Laniel didn't just save on energy bills by switching to natural gas, he made his employees more comfortable. "Natural gas is cheaper for us and it's more efficient," he said. "Opening and closing the garage door loses a lot of heat, especially when it's cold. The temperature bounces back much faster with natural gas."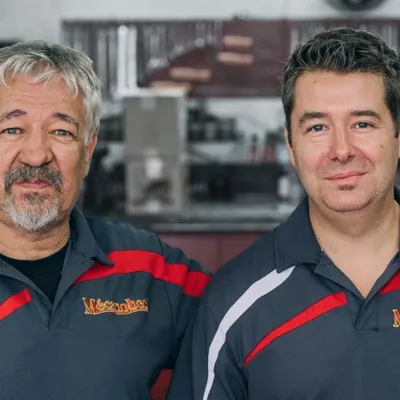 I shiver just thinking about competitors who're still using oil.
Grants available for your business
Take advantage of Energir grants to add or replace natural gas equipment and reduce your energy costs. In addition to offering a better performance, natural gas is cheaper than electricity and fuel-oil.