Case study - Impéria Hôtels et Suites
Éric Paquette and Jean-François Caron decided to join forces to create a homegrown hotel chain that offers business travelers a unique experience. When it came time to build their hotels, they chose natural gas without hesitation. Today they own two properties near Laval, and don't intend to stop there.
Impéria Hotel and Suites received grants of
$10,500
Impéria Hotel and Suites' annual energy savings are
$35,775
compared to electricity.
A comfortable, cost-effective choice
Énergir helped the two businessmen find solutions tailored to their company's needs — cleaner energy, and high-performance, cost-effective equipment to supply their hotels with heat and hot water. Today, their clients' comfort is assured and the two associates are enjoying a substantial reduction in their energy costs.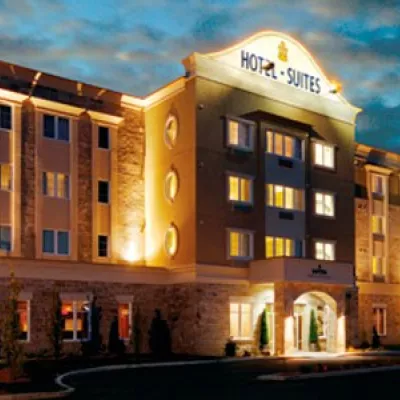 When we build, we demand natural gas be connected to the building. When it comes to heating and hot water, nothing can beat its performance and profitability. Clients get a better level of comfort, and we are more than happy with the lower energy costs.
Grants available for your business
Take advantage of Energir grants to add or replace natural gas equipment and reduce your energy costs. In addition to offering a better performance, natural gas is cheaper than electricity and fuel-oil.