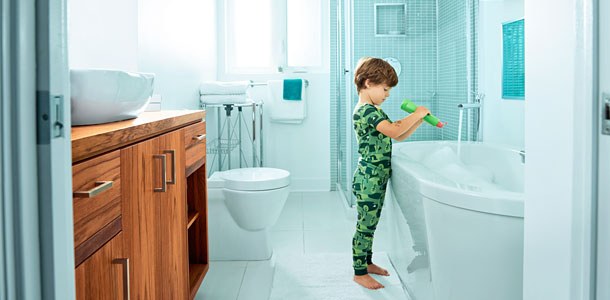 Smart technological solutions
Natural gas equipment and appliances are true energy-efficient performers, making them an unbeatable choice for your construction projects. Recent technological advances have given manufacturers and engineers the edge to design modern solutions that integrate smoothly into all kinds of projects. Comfort and space gain are just some of the many benefits your customers can enjoy.
1-2: The cost to switch to natural gas includes a basic connection charge of $300. An additional cost may apply if an extension to the natural gas network is needed, plus an additional contribution based on the expected consumption of natural gas.

3. According to the prices in effect from July 1, 2021 to August 31, 2022. Based on Énergir rates and those of Hydro-Québec approved by the Régie de l'énergie; takes into account base electric consumption and rack price of oil with 2% sulfur including, in particular, transport, distribution and CATS.