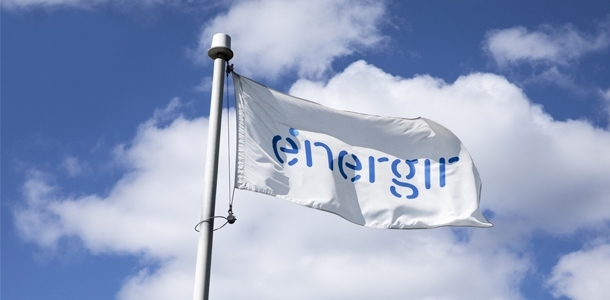 Collaboration, proximity, innovation
Our values
Because energy is at the heart of society, we collaborate with players from all sectors.
Because communities understand their own needs better than anyone, we pride ourselves on customer proximity .
Because customers' needs change in relation to their challenges, innovation plays an important role in all that we do.
Do your work knowing you're supported
At Énergir, you will find a world composed of tight-knit teams involved at the heart of changes. As many multidisciplinary teams as there are projects that require company-wide collaboration and complementary skills. Teams supported by managers who combine engagement and performance!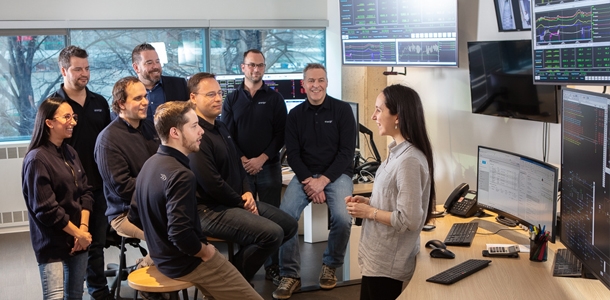 Our employees point of view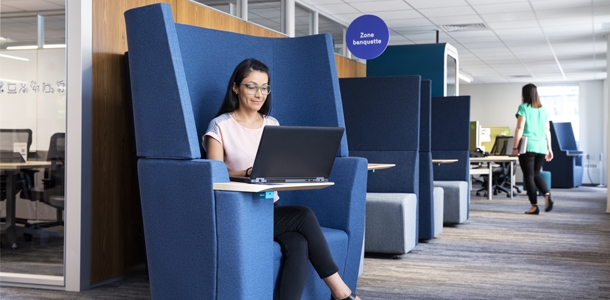 Senior Advisor, Strategic Projects in Innovation and Financial Transformation
Ariza Francy
"Énergir banks on the talent that comes out of diversity! Here, we have the opportunity to bring our expertise to stimulating and ambitious projects. At all levels of the organization, we feel valued for what we know and for our soft skills. Coming from another country, I feel comfortable showing how things are done elsewhere. But above all, I feel very fortunate to be around respectful and collaborative people who allow me to make my small contribution to the corporate objectives."
Gas network operation technician - Estrie
Monique Beland
"Day or night, rain or shine, people count on me to help ensure the public's safety. I find it motivating."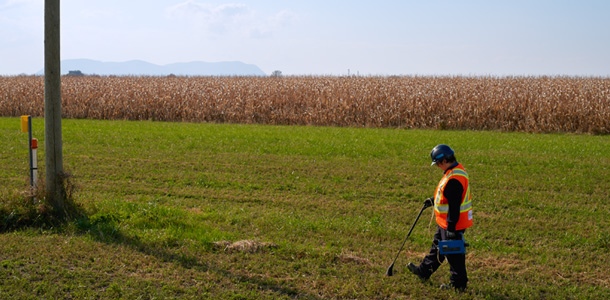 Connection technician
Dominic LeBlanc
"I am passionate about my work. It allows me to accomplish many types of tasks. It's very physical work that requires an alert mind."
Project Manager - Laurentians
Lucas Gaskin
"At the Laurentians business office, we believe that a good way to represent the different work environments is to demonstrate the synergy between the teams that work there. It's the hallmark of our workplace and how we do business on a daily basis."
Director, Montérégie Business Office
Cindy Geoffrey
" As a member of the Montérégie business office, I think that working at Énergir means being part of a privileged team. It's about the opportunity to participate in stimulating projects, to work with multidisciplinary teams and to grow within the organization. Our corporate culture encourages collaboration and open discussion among employees, allowing everyone to become actively involved and contribute to our success. Moreover, employees are clearly the company's greatest asset and every action taken supports this; whether in terms of physical health or general well-being, ongoing efforts are made to ensure that everyone goes home in top shape. Lastly, working at Énergir also means having the chance to learn continuously and to develop professionally: it's easy to consider a career at Énergir! "
Director, Tax and Corporate Secretariat
Denise Derigera
" What do I love and what motivates me at Énergir? It's its distinctive positioning and culture. It's having the chance to work for an innovative company that is constantly reinventing itself and that allows me to help shape the future of sustainable energy in Quebec and the United States. It's being part of an organization that puts people first, that instills a culture based on respect, collaboration, solidarity and that values ​​thinking and managing differently. What I really love and what motivates me at Énergir is working every day for a company that shares my values."
Bring your energy to ours!
View our postings


To submit your application, you must use Chrome, Firefox, Edge or Safari. The system does not work on Explorer.