Climb the quality of life ladder
There are various ways to balance quality of life and professional life depending on your position:
Telework possible for up to 9 days out of 10 (1 in-person day every 2 weeks), depending on the team
10 days of stackable flexible leave in recognition of overtime*
Flexible schedules and the ability to condense the week into 4.5 days to enjoy Friday afternoon off throughout the year for senior staff
4-day work schedules for unionized staff
*Excluding 4 days/week positions


At Énergir
We put you first
Workplace health and safety is our top priority. We maintain preventive reflexes and take the right actions to ensure everyone's safety: ours and those of customers, citizens and the community.

Remain vigilant at all times: a responsibility everyone shares, without compromise, because people are our most valuable resource!
Your health matters to us!

We will assist you in adopting a healthy lifestyle and encourage you to invest in your health. Being fit and taking care of ourselves and others is good for everyone!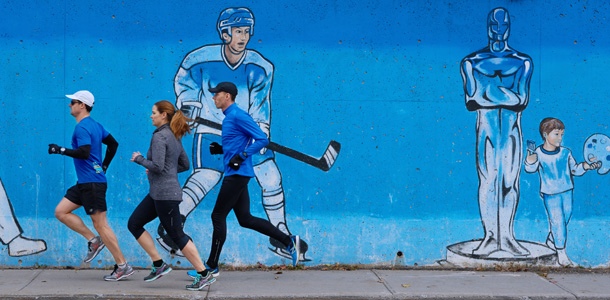 Go to work whistling all the way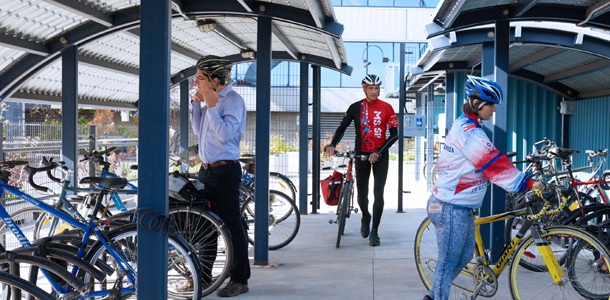 Whatever is your lifestyle, the head office has everything you need to make getting around easier: a nearby metro station, on-site free parking with electric charging station, self-serve Communauto vehicles, bike sharing stations and secure bike shelters!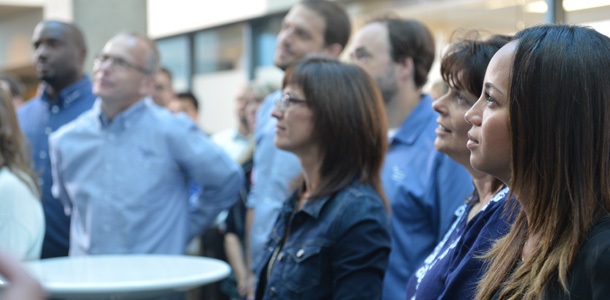 Evolve in a stimulating environment that offers popular amenities: a cafeteria on the head office site, terraces, flexible work spaces, health office, activity room with showers. Not to mention the sports center just a few steps from the head office and many partners offers to save you money.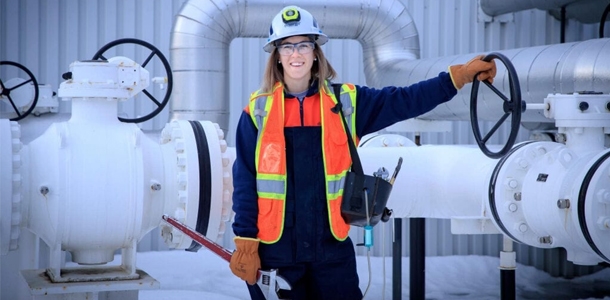 From greater Montreal to Quebec region, Abitibi, Saguenay, Eastern Township or Mauricie, our business offices serve our clients throughout the province and our technicians are active in the field to intervene on the network. Wherever you are, one of our nine business offices will offer you a work environment that lives up to your expectations.
At Énergir
I have what it takes
Have the tools and equipment to help you carry out your work, both in the office and at home. Offer ergonomic and versatile work environments and workstations that promote collaboration, stimulate creativity and optimize space: that is our objective.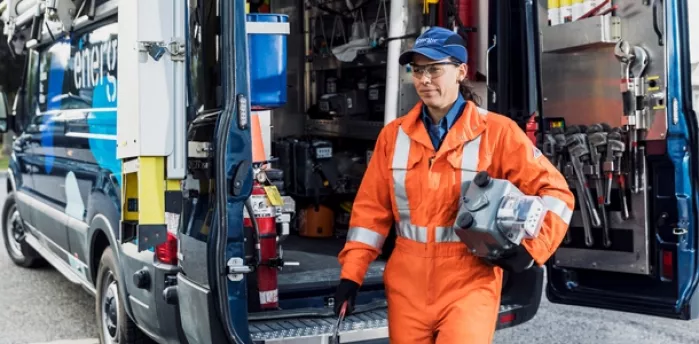 Our trucks are a major source of pride: fully equipped, with an office, and in which we could stand up straight! The biggest North American companies have nothing on us.
Bring your energy to ours!
View our postings


To submit your application, you must use Chrome, Firefox, Edge or Safari. The system does not work on Explorer.